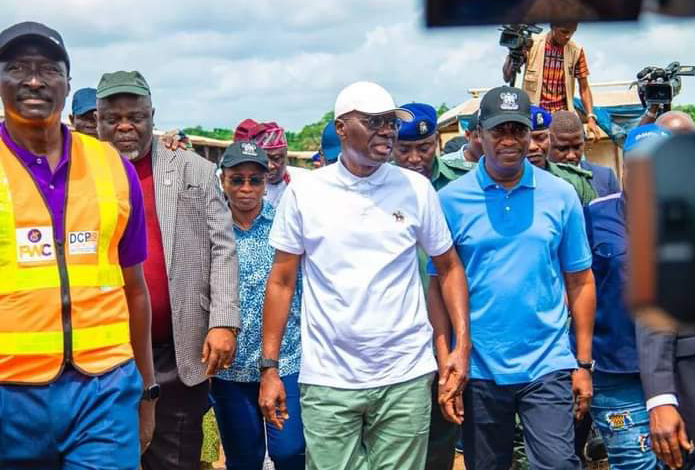 CITIZENS COMPASS– THE Lagos State Governor, Mr. Babajide Sanwo-Olu, on Tuesday, visited the Agbowa Briquette Plant of Lagos Waste Management Authority (LAWMA).
He was accompanied by his deputy, Dr. Obafemi Hamzat and both were conducted round the facility by LAWMA Managing Director/CEO, Mr. Ibrahim Odumboni.
The facility, set up by the Authority, provides solution to agro-forestry waste, by converting them to briquettes, which can be used as substitutes to fossil fuel i.e coal or firewood.
This is in line with the State Government's Waste to Energy drive, targeted at making the metropolis cleaner, healthier and livable for all, through recycling.