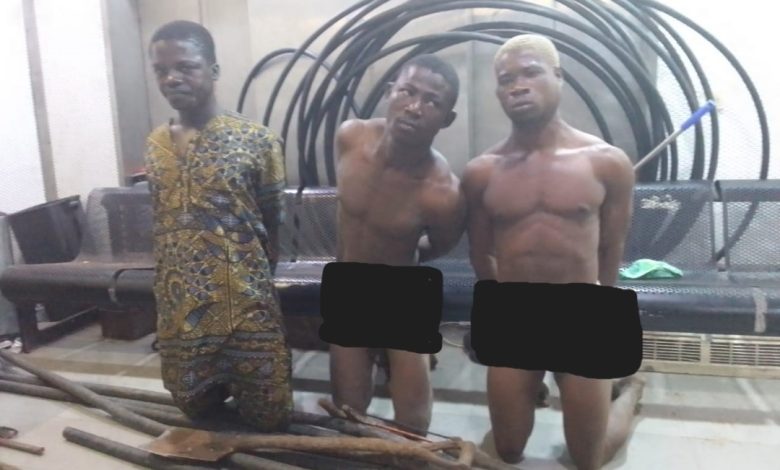 Crime
Security team nabs three suspected cable thieves 
CITIZENS COMPASS – A combined patrol team of officers from Aviation Security's Crime Investigation and Intelligence(CII) Unit, and the Joint Military Task Force(JMTF) have arrested three persons suspected to be cable thieves around the FAAN Training School.
Two of the suspects were apprehended at about 0352 hours over the weekend while digging and cutting electric cables connecting the Murtala Muhammed International Airport Power house (International Wing,MMA) to the Domestic Terminal(MMA), while the third suspect, who serves as a link between the two other suspects and buyers at Arena Market, Oshodi was apprehended at exactly 0556 hours, at Hajj & Cargo Terminal following confessions made by the two other suspects.
This was disclosed by Abdullahi Yakubu-Funtua, Director, Public Affairs & Consumer Protection who said ongoing 
investigation revealed that one of the suspects was convicted and sentenced to 28 days imprisonment for a similar offence, sometime in April, 2022.
He said the suspects are presently being interrogated by officials of FAAN AVSEC after which they will be handed over to the Police for prosecution.