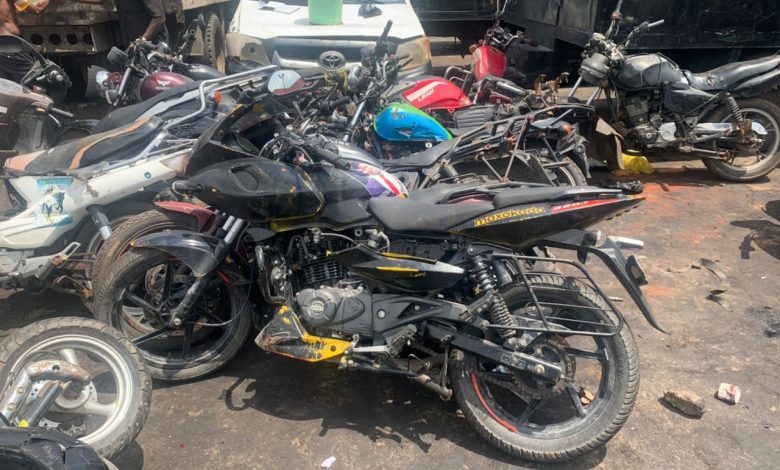 CITIZENS COMPASS– Stray bullet reportedly fired by a policeman has hit a commercial motorcyclist popularlly known as Okada rider, on Friday, on the Lagos/Ibadan Expressway.
There was tension in the axis as people scampered for safety
Details of what transpired could not be established but tension mounted in the axis as co-riders of the Okada rider protested the incident.
There were conflicting reports about what led to the incident as a version has it that the Okada rider protested blockade of a section of the expressway as a result of the ongoing road construction while another said it was a case of accidental discharge.
Area Boys were said to have taken advantage of the incident to loot and destroy property in the area but law enforcement operatives were said to have hastened to the scene to douse tension.
The incident resulted in gridlock but this was well managed.