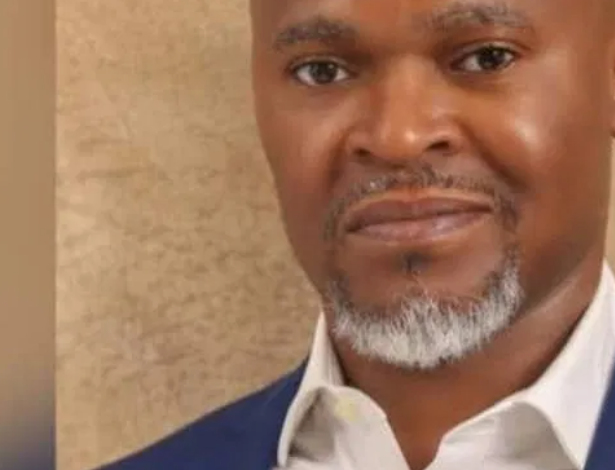 THE remains of Super TV boss, Usifo Ataga, were on Friday, laid to rest at a private ceremony, Ebony Vaults in Ikoyi, Lagos.
Service of songs and funeral rites were held on Thursday and Friday respectively amidst tight security.
He was buried at about 12:30pm in a low-key ceremony.
Also, journalists were restricted from covering some aspects of the burial.
Ataga was found dead in an apartment at Lekki in the month of June.
He was murdered few days to his 50th birthday.
Following his death, Lagos Police Command arrested a 21-year-old undergraduate of the University of Lagos (UNILAG), Chidinma Ojukwu and others in connection with the death.
The mother of the deceased, Sylvia Ataga at the service of songs on Thursday, said her son died an undeserved death.
His wife, Brenda Ataga, said news of her husband's demise was heartbreaking.
"Finding out of your demise was the worst news imaginable. My mind had raced through all the possibilities of where you were and what could have happened but death, death wasn't an option," she said.
"The girls and I were looking forward to seeing you, to celebrate your milestone.
"I had imagined how surprised you would be when you walked in to see a place set up for you. I had imagined the infectious smile."
The mother of the deceased, Sylvia Ataga, in her tribute said her son died an undeserved death.
"God knows he did not deserve what those people did to him. My heart bleeds to him anytime I remember. He was generous to a fault," she said.
"It took death for me to know how loved he was. He has been robbed of the joy of seeing a project he spent seven years working on.
"He has been denied the joy of seeing his children grow up, go to the university, get married and make him a grandfather. These are the wishes of every parent. His love for his children cannot be quantified. No way!"
Mrs Ataga said her son was so caring that she would hesitate to tell him when "she was not feeling too well."
"He would either hop on the next plane or send me funds to go and see the doctor. And monitor me for days. My pain is that I could not monitor him in his last days," she said.
The deceased was survived by daughters — Eboselulu and Emoata.