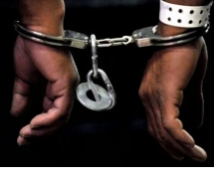 CITIZENS COMPASS – Ogun State Police Command has confirmed the arrest of a 32-year-old suspected drug addict, Samson Sikiru who allegedly strangulated his biological mother to death in Ita – Arin area of Ijebu-Ode, Ogun State.
Spokesperson of the Command, Omotola Odutola confirmed the arrest. 
The incident occurred on Sunday, July 15, 2023. 
It was learnt that the suspect's younger brother, a guard, raised the alarm after he returned from night duty and discovered that his mother had been murdered.
Our Correspondent gathered that Samson was arrested and handed over to the police when neighbours discovered that he was behind the death of his mother. 
The source explained that the suspect had been a known drug addict, saying he had fled home five years ago before he returned recently.
Confirming the incident, the spokesperson said the command is aware of the incident.
According to Odutola, the suspect is currently a neuropsychiatric patient.
She explained that family members occasionally tie down Samson with ropes to prevent him from injuring himself or anyone.
"He had remained with his mother whom he visited during Sallah celebrations, even though he is known for his retard tendency, but his condition was being managed to the best of the knowledge of his mother.
"It is not yet clear if there was any provocation by his mother, but, preliminary investigation revealed that earlier same day, he was tied up in the house, only for him to lose himself and descend on his mother and strangled her," she narrated.
Odutola said marks of violence were found around the deceased mother, including laceration discovered around her right legs, saying this proved there was force or violence.
"Samson Sikiru is still in the police custody, but, nothing much has been gotten from him, as he has not answered any coherent questions put across to him," she stated.