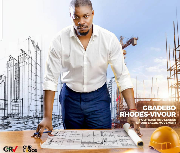 CITIZENS COMPASS– Labour Party Governorship Candidate in Lagos, Gbadebo Rhodes-Vivour and some
supporters of Labour Party (LP), including Chairman of the Akinwunmi Ambode Campaign Group; Olawale Oluwo, have narrated how they were attacked in Epe area of the state.
The incident reportedly occurred during a campaign procession for LP's Governorship Candidate, Gbadebo Rhodes-Vivour in Epe area, on Saturday, March 11, 2023.
Among those who escaped death is  former commissioner in Lagos, Olawale Oluwo,who served under the administration of the immediate past  Governor, Akinwunmi Ambode .
Oluwo was reportedly shot by the assailants but was smart enough to escape.
Oluwo who was Chairman of the Akinwunmi Ambode Campaign Group;  and Lagos State Governorship Candidate of Boot Party, had ealier declared his support for the LP in Lagos State.
He was said to be with Hon. Noheem Balogun, the Peoples Democratic Party (PDP) House of Representatives candidate for Epe Federal Constituency and other stalwarts at the campaign.
Oluwo who spoke on the attack on his social media handle said, it took place at Ita Opo area of Lagos during the campaign procession of LP.
He said despite the attack, the procession was successful.
"This is to thank everyone for achieving a successful outing in Epe today, save for the actions of a few misguided elements, suspected to have been sponsored from the most unexpected quarters, to perpetrate tension and violence.
Hon Noheem Balogun and I were shot at, point blank, today at Ita-Opo area of Epe while leading a very Campaign procession of the incoming Governor of Lagos State (by the special grace of God), Mr. Gbadebo Rhodes-Vivour.
"Gbadebo was present, being the overall team lead for the procession. Thank God the bullets missed the targets but my special gratitude goes to my Security Orderly who promptly returned fire to repel the two assailants. A report is being lodged with the Police on the incident. Overall, we were well received by the good people of Epe in their large numbers.
Hon Noheem Balogun is the PDP House of Reps Candidate for Epe Federal Constituency who has collapsed his political structure in Epe into the Labour Party (LP).
"He has the support of the leaders, assembly candidates, relevant stakeholders and our teeming supporters to lead the political onslaught of LP in Epe in the capacity of a Generalissimo.
"This is already giving some people sleepless nights, hence the attack. I thank him for his commitment and leadership. Epe is my community and no person(s), no matter how powerful, can prevent us from exercising our rights to political participation," he wrote.
Rhodes-Vivour also confirmed the attack on his verified Twitter handle.
Yesterday's rally was great, we connected & saw supporters in Epe. We were attacked but we are all safe & secure. It's a shame that some deem it fit to use violence to try & intimidate those who want a better Lagos & such actions have no place in Lagos. WE ARE not intimidated," he said.
An indigene of Epe who pleaded anonymity said the shooting took place during the rally in Epe, adding that normalcy has returned to the community.
Benjamin Hundeyin, Police Public Relations Officer in Lagos, had not responded to inquiries as of the time of filing this report
Going by the numerous attacks across Lagos during the February 25 Presidential Poll, there have been concerns that there could be outbreak of violence in the governorship election
Rhodes-Vivour speaks on attack
Speaking about the attack, Rhodes-Vivour, said it happened in Epe on Saturday, March 11, 2023.
The Governorship candidate spoke during an interview on Arise News Television on Sunday, March 12, 2023 saying the DSS operatives and policemen in his campaign trail prevented bloodletting at the occasion.
''There have been lots of threats. We have gotten a lot of intel about potential assassination attempts on my life. Yes it happened in Epe. We had Honorable Wale Oluwo with us and we also hand Honorable Najid of the PDP working with us and they were also shot at in Epe yesterday.
There was a lot of anger amongst the APC youths that were there because these people were wearing greater rising T-shirts so we are not speculating, they were APC
"The idea is we need to move away from this 'agberocracy' that Lagos state has come to be defined as where it is about violence, anger, suppression and intimidation . If you do your job, you shouldn't have to intimidate people," Rhodes-Vivour said in confirmation of alleged assassination attempts on his life.
"As our convoy was moving, a lot of young men came out and tried to block the road and we couldn't go in. We had a lot of force with us in terms of the police and it was very important that we did not show any force because what will then happen as they are trying to propangadize a Gbadebo to a Chinedu, they will now say I came in there and I tried to take over Epe and I am using guns.
"We had the police go in there and try to allay everything. The DSS was also very helpful in trying to neutralize the situation. They did shoot at us and they did try to intimidate us"