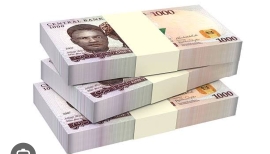 CITIZENS COMPASS – THE President of the Federal Republic of Nigeria, Bola Ahmed Tinubu, has appointed a special investigator to probe the Central Bank of Nigeria (CBN). 
This was disclosed in a letter dated July 28, 2023. 
A copy of the letter revealed that the president named the Chief Executive Officer of the Financial Reporting Council of Nigeria, Jim Obazee, as the special investigator to investigate CBN and key Government Business Entities, adding that the investigator would report directly to the President's office.
It reads, "In accordance with the fundamental objective set forth in Section 15(5) of the Constitution of the Federal Republic of Nigeria 1999 (as amended), this administration is, today, continuing the fight against corruption by appointing you as a Special Investigator, to investigate the CBN and Related Entities. This appointment shall be with immediate effect and you are to report directly to my office.
"The full terms of your engagement as Special Investigator shall be communicated to you in due course but, require that you immediately take steps to ensure the strengthening and probity of key Government Business Entities, further block leakages in the CBN and related GBEs and provide a comprehensive report on public wealth currently in the hands of corrupt individuals and establishments (whether private or public).
"You are to investigate the CBN and related entities using a suitably experienced, competent and capable team and work
with relevant security and anti-corruption agencies to deliver on this assignment. I shall expect a weekly briefing on the progress being made."
The president also sent a copy of his directive suspending Godwin Emefiele as Governor of the CBN on June 9, 2023.
Recall that Emefiele was recently granted bail but was re-arrested following a face-off between DSS and prison officials.