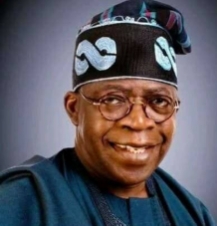 CITIZENS COMPASS – AS May 29, 2023 inauguration approaches, a Senator-elect Abdulaziz Yari is reported to be forging ahead with his aspiration to become the Senate President, in a move that stakeholders say could pose the first political challenge to the incoming president within the confines of  All Progressives Congress (APC). 
This is contrary to the reported endorsement of Senator Godswill Akpabio for Senate President by the president-elect, Asiwaju Bola Tinubu,
Akpabio was endorsed alongside Senator Barau Jibrin for the position of Deputy Senate President.
However, Yari who has gotten the endorsement of influential senators-elect from the Northwest according to reports is vowing to take the battle to the Senate floor, a development that could be dicey for the authority of the incoming president.
that Tinubu backed Akpabio out of concern for the religious and regional balancing of the personalities in the next government. It was learnt that Tinubu, his deputy, Senator Kashim Shettima are Muslims and the prospects of another Muslim taking the position of Senate President was seen as troubling by some especially given the problems the Muslim-Muslim presidential ticket caused for the APC.
Despite Yari's insistence, a source in the Akpabio campaign told Daily Trust that at least 61 senators are now backing the former Akwa Ibom governor in his aspiration.
According to the newspaper, the sources also revealed that one of the front runners, Senator Ali Ndume, was asked by the president-elect to drop his ambition and support the Akpabio/Barau ticket, which he reportedly obliged.
"The President-elect summoned Ndume and asked him to step down for Akpabio in the interest of national cohesion, fairness and religious balancing which he obliged. 
" He also insisted that Ndume should be in the frontline to deliver Akpabio as the next Senate president. That's how we started collecting signatures.
"We are still making consultations, negotiations and collecting signatures. So far, we have collected 61 signatures that cut across party divides," he said following the endorsement of Akpabio by Tinubu for the position of Senate President.
–GWG