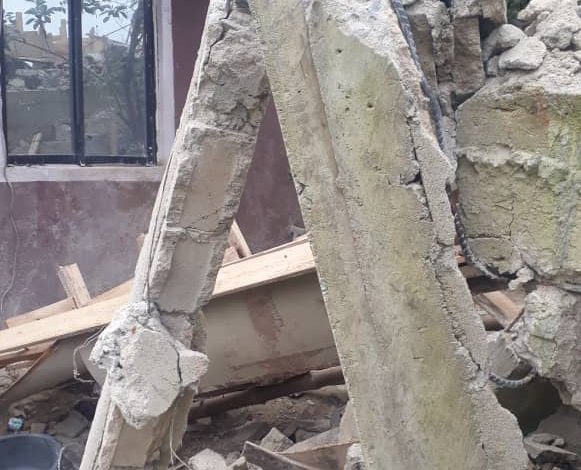 AS Muslim Faithful celebrates celebrate Eid-El- Kabir on Tuesday, a landlord has been reportedly trapped to death as a
two-storey building under construction collapsed in Isawo area of Ikorodu, Lagos State.
The incident reportedly occured at Number 77, Tapa Road, Oke-Ojo, Isawo in Ikorodu at about 2.30pm.
The deceased identified as Pastor Daniel Obasi was said to be trapped to death though the construction work was suspended last night.
It was learnt that the collapsed building was an attachment to the main building in front of the collapsed structure.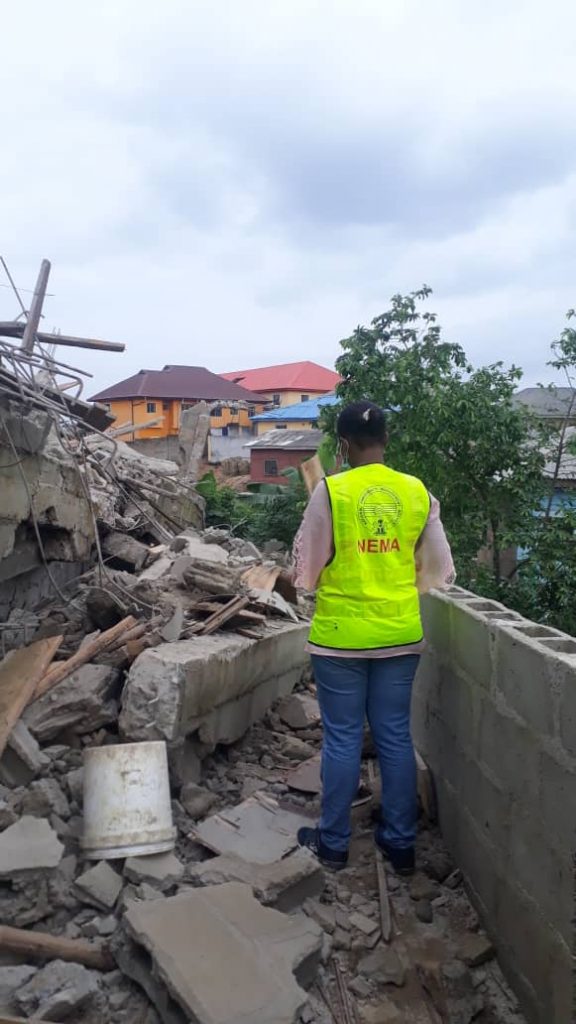 His body was later recovered from the rubbles by emergency responders and handed over to Isawo Division.
An eye witness, Lawal Ademiola said construction works were suspended on Tuesday following Eid-Eid El Kabir celebration.
She said workers were at work till late evening and more fatalities would have been recorded if construction was was ongoing.
Confirming the incident, Lagos State Acting Coordinator, National Emergency Management Agency (NEMA), Ibrahim Farinloye, attributed the incident to inadequate time line for the construction work. He said, "Cause of collapse was suspected to inadequate time line to allow sandfilled land to compact properly before commencement of construction and poor building materials as attributed by neighbours." He said.
Farinloye said further investigations would be conducted by relevant agencies,
" Policemen from Isawo Division have deposited the body at the morgue of the General Hospital, Ikorodu."