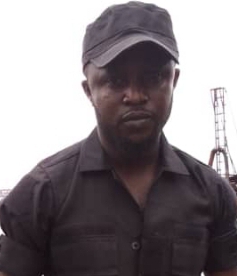 AS NIGERIANS prepare to welcome the new year, the Hunters Group of Nigeria, Lagos State Command has reiterated its readiness to fight criminalities across the state especially during the Yuletide period.
The Group implored people of questionable characters to vacate the state or face the consequence.
In a chat with Citizens Compass, the Zonal Commander, Hunter Group of Nigeria, Mainland Command. Prince Adewummi Oyewoga, said also urged Lagosians to report suspicious movements within their environment to law enforcement operatives.
He stayed that one of the Group's mandates is to identify criminal elements in the society and his group will leave no stone unturned to achieve this.  He said: "Crime and criminality normally scale up during the festive period. So we want every Lagosian, citizens and residents alike, to be more security conscious".
"We urge everybody to be more security conscious. We want Lagosians to know their neighbours and report suspicious movements and people of questionable characters to security agencies," he saiid.
He solicited the support of the state government, community and traditional leaders in the state to achieve the objectives of the Group adding, "We are ready to fight any criminality in Lagos. All we need is support from Lagos State government, the Obas , Baales, community leaders and Lagosians.
"Above all,  Lagosians should be more security conscious." He added.