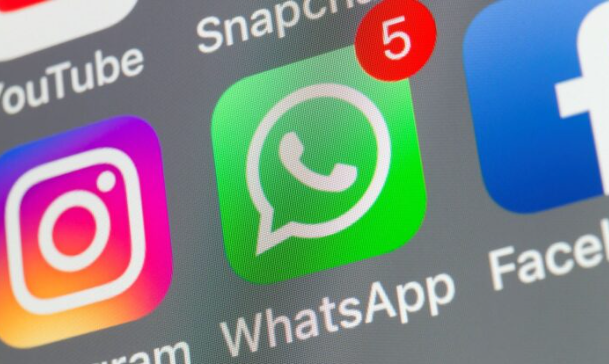 Business
WhatsApp, Instagram, Facebook loses $7bn in six hours global crash
SOCIAL media services facebook, whatsapp and instagram are back up and running after an outage that lasted almost six hours, Facebook says.
The platforms crashed earlier on Monday, with users unable to send or receive messages or refresh their news feeds.
The company says the cause was a faulty configuration change.
All three services are owned by Facebook and could not be accessed over the web or on smartphone apps.
Downdetector, which tracks outages, said it was the largest failure it had ever seen, with 10.6 million problem reports around the world.
The services went down at about 16:00 GMT with users beginning to gain access to the sites at around 22:00.
The error message on the webpage of Facebook Inc suggested a problem with Domain Name System (DNS). DNS allows web addresses to take users to their destinations. A similar outage at cloud company Akamai Technologies Inc took down multiple websites in July.
In a statement on Tuesday, Facebook said that the faulty configuration change affected the company's internal tools and systems which complicated attempts to resolve the problem.
Facebook said:
To all the people and businesses around the world who depend on us, we are sorry for the inconvenience caused by today's outage across our platforms.
"We've been working as hard as we can to restore access, and our systems are now back up and running.
"The underlying cause of this outage also impacted many of the internal tools and systems we use in our day-to-day operations, complicating our attempts to quickly diagnose and resolve the problem.
"Our engineering teams have learned that configuration changes on the backbone routers that coordinate network traffic between our data centres caused issues that interrupted this communication.
"This disruption to network traffic had a cascading effect on the way our data centres communicate, bringing our services to a halt.
"Our services are now back online and we're actively working to fully return them to regular operations.
"We want to make clear at this time we believe the root cause of this outage was a faulty configuration change.
"We also have no evidence that user data was compromised as a result of this downtime."
Apart from the shutdown, a whistleblower had earlier revealed that the company prioritised profit over the public good.
Frances Haugen, a 37-year-old former Facebook employee, alleged that Facebook knows its platforms are used to spread hate, violence and misinformation, and that the company tried to hide that evidence.
She filed complaints with the Securities and Exchange Commission (SEC) that the company is hiding research about its shortcomings from investors and the public.
WhatsApp, Instagram, and Facebook all gone down in what appeared to be another global outage.
Meanwhile, the net worth of Mark Zuckerberg, founder and chief executive officer (CEO) of Facebook, fell by nearly $7 billion in a few hours after the company's flagship products collapsed.
According to Bloomberg, a selloff plummeted Facebook's stock around 5 percent on Monday.
The stock slide dropped Zuckerberg's worth to $128 billion on the Bloomberg Billionaires Index.