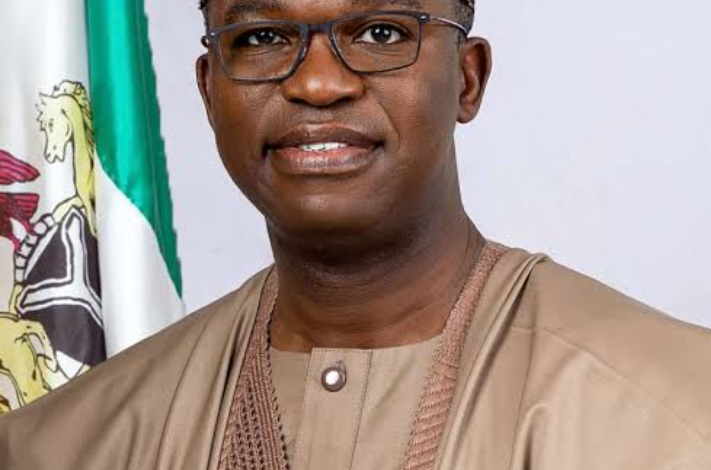 Politics
Why Abiru deserves 2nd term- Group 
as political parties warm up for 2023 elections, a group known asTokunbo Abiru Consolidation Team (TACT), has endorsed the senator representing Lagos East Senatorial District, Senator Tokunbo Abiru, for a second term in office.
The group with headquarters in Ikorodu Division, Lagos State, said his achievement in less than two years in office, surpasses that of his predecessors. 
A statement signed by its Convener, Peju Akinyemi, and Shakiru Seidu, Co-Convener,  said the Ikorodu born federal lawmaker  stated that the public endorsement of the Senator was the first step among many other activities to be embarked upon by the newly formed TACT ahead of the party's primary elections in May 2022.
The group noted that, the Senator, in the discharge of the mandate entrusted to him by the esteemed constituents of Lagos East is leveraging his wealth of experience as an accomplished ex-banker with global exposure to herald a new order in legislative representation and interventions in critical areas of people's needs.
TACT noted that, shortly after his inauguration as the Senator of the Federal Republic of Nigeria on the 15th December, 2020, Abiru commissioned an extensive NEEDS ASSESSMENTS to gather empirical data on the needs of the people in order of urgency and priorities'.
The Human-Centred Design Approach, he noted, brought the people into the decision-making process and further endeared him to the good people of the Lagos East Senatorial District.
The starling findings of the NEEDS ASSESSMENTS formed the basis of his interventions across the 98 wards in the 16 Local Governments and Local Council Development Areas in the last 15 months in the office.
While extraying the achievements of the Senate Committee Chairman on Industries, Akinyemi listed the followings;
-Launching of COVID-19 Financial Assistance Scheme for widows, aged, unemployed youth, Persons with Physical disabilities and women in the district.
As a result, no fewer than 2500 vulnerable people are getting direct credit transfers on a monthly basis.
-Setting up liaison offices in Epe, Kosofe, Ibeju-Lekki and Somolu to complement the main constituency in Ikorodu. 
 -He facilitated  24 classrooms with furniture and modern instructional materials with 16 toilets and solar-powered boreholes at Aga Primary School in Ikorodu. 
-He facilitated the construction of blocks of classrooms at RCM Primary School, Iwerekun and Ajelogo Primary School in Kosofe and Igbobi Junior High School, where an ICT center was facilitated. 
-Six hundred indigent students in tertiary institutions also benefited from a bursary scheme set up under the Senator's Foundation,  Tokunbo Abiru Constituency Team (TACT) Foundation. 
The statement said in Epe, Senator Abiru facilitated a 960-spectator capacity mini stadium equipped with basketball and volleyball courts and rehabilitated the entire popular Oluwo market and increased the number of shops from 259 to 319 comprising lock-up shops, open sheds and 48 toilets to mention but a few.