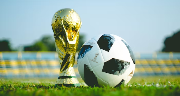 CITIZENS COMPASS- ARGENTINA will play either France or Morocco in the World Cup final after they beat Croatia 3-0 on Tuesday.
The popular striker, Lionel Messi opened the scoring from the spot before Julian Alvarez grabbed another.
Manchester City Forward Alvarez then added the third after the half-time break, following a sensational solo run from Messi.
France and Morocco will play in the second semi-final on Wednesday.
After the win, Lionel Messi spoke about the path Argentina have taken to reach the World Cup final: "The first match was a hard blow for all of us because we had been unbeaten in 26 matches. It was a really hard blow. We didn't think we would lose against Saudi Arabia. It was an acid test for this whole squad but we proved how strong we are.
"Then we won the other matches and it was very difficult because every match was a final and this has a mental load – because if we didn't win then things would be quite complicated for us.
"We have played five finals (at this tournament) and have been able to win five finals and I hope it will be the same in the final. We were confident but we know what we are capable of as a squad."