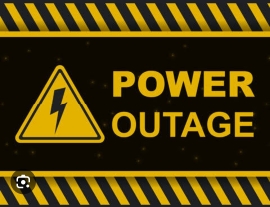 General News
Worries over nationwide electricity blackout amid NLC, TUC strike
… Transmission company speaks
CITIZENS COMPASS —Amid the ongoing industrial action organised by the Nigeria Labour Congress (NLC) and the Trade Union Congress (TUC), the Transmission Company of Nigeria (TCN) has said that the nation may not experience outage power supply.
Recall that the labour unions commenced a nationwide industrial action on Tuesday, November 14, 2023 and many affiliates of organized labour including Electricity Union of Nigeria complied with the strike directive and suspended their services.
TCN, however, has swiftly denied that it joined in the strike, stating that there is no truth in a media report about a looming national blackout.
The TCN stressed that the assertion made by an online news platform, which claimed that the Head of Public Affairs of TCN had predicted a nationwide power outage, is incorrect and deceptive.
In a statement released by the TCN management and posted on its official X account on Tuesday, it was clarified that the Public Affairs Head did not make any such statement. The statement further revealed that the country's power grid is fully functional and continues to consistently supply significant electricity to distribution load centres throughout the nation.
"The Transmission Company of Nigeria hereby states that the publication by Daily Post alleging that the Head of Public Affairs of TCN said that there will be a national blackout is false and totally misleading. 
"The statement is mischievous and baseless as TCN, through the Public Affairs Head, did not make such a statement.
"We hereby note that the nation's grid is intact and supplying bulk electricity to distribution load centres nationwide.
As of when issuing this statement, the TCN National Control Centre Osogbo, which controls bulk power transmission nationwide, is actively operational," the electricity transmission company stated.