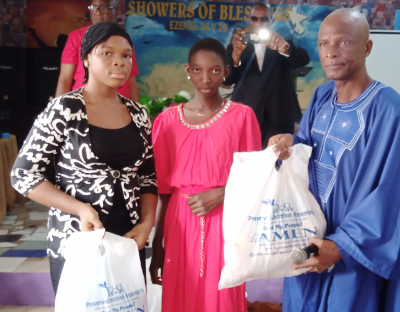 Christianity
Yomi Adesanya @ 60: Preserved Christian Assembly fetes 150 in Lagos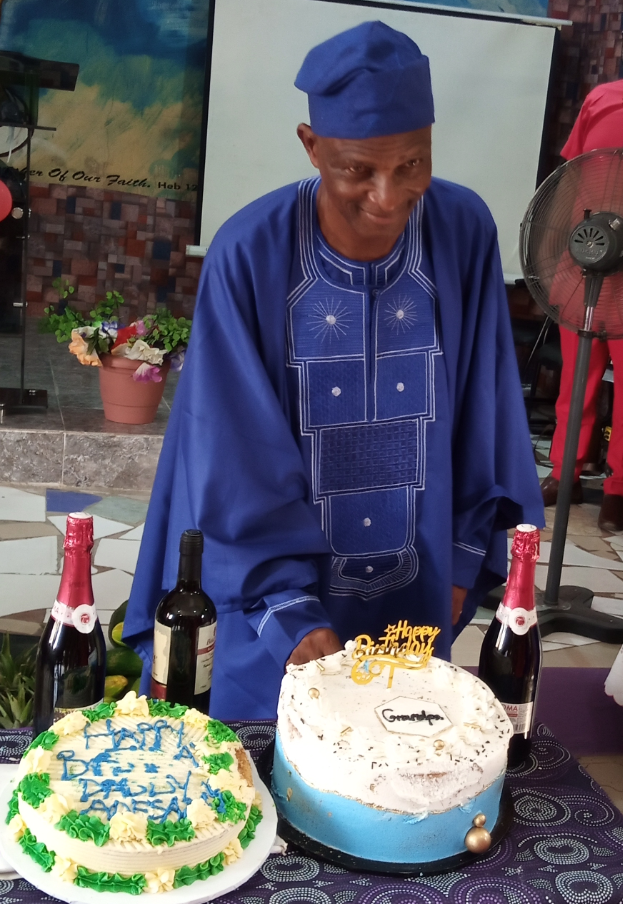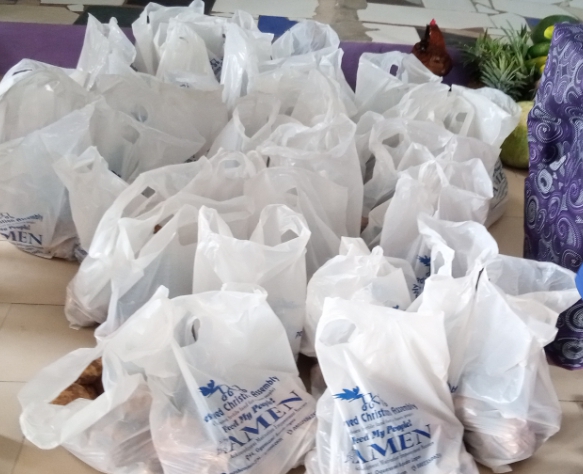 PRESERVED Christian Assembly, in Surulere, Lagos State, on Sunday, donated food items to about 150 residents in the area.
The event which gulped Thousands of Naira, took place at Ogunsami Street, Aguda, Surulere, Lagos.
The annual event was also to appreciate God for the life of Pastor Yomi Adesanya, the church's Helmsman, who turned 60 on Tuesday, 30th November, 2021.
Also, it was an avenue to observe the church's annual Family Thanksgiving. 
The Guest Speaker for the occasion, Odi Arah of Radiant Church, Lagos admonished the congregation to appreciate God at all times.
Quoting from Romans 8:28 and Psalms 115 : 12-16, he said, " We should learn to appreciate Almighty God because He owns everything and there is a need for Nigerians to be thankful always. If indeed you have made God your father, then you own the whole world.  No matter the difficulties you are facing,  just know that we are secure in Him. " He said.
The beneficiaries thanked God for the life of Pastor Adesanya saying God is using him to impact lives.
45 years old Monsurat Danijo said the donation will cushion the effects of the economic situation on her family.  "I thank God for a day like this. The food items will cushion the effect this time,"
81 years old Esther Samuel, said she has been benefitting from the programme for the past four years.  "This is my fourth year of benefiting from the donations.  May God continue to bless him."
65 years old Mrs Ajibola Kuburat thanked the Pastor for touching lives especially widows and the needy. She said, "it is an annual thing. May God continue to bless him."
Similarlly, Emmanuel Oyewale expressed happiness at the donation saying it came at the right time.
Speaking with our Correspondent shortly after the programme, Pastor Adesanya said the 20 years old church started from a swamp before it arrived at its present status. 
"This place was abandoned before the church kicked off on it but we are happy that we have acquired it in 2020 despite the various challenges," He said.
According to him, the programme started as a "Medical Outreach" about 13 years ago, "we started with a medical programme which sponsored free medical consultations, free drug distribution  and free medication to residents.
"The programme usually rounded off with "Feed My Sheep" which reaches out to widows and needy. The annual programme has reached out to about 20,000 beneficiaries so far.
"We were led by God to start it and I can categorically say that we pioneered medical outreaches in this country. 
"We started when there was nothing and every penny in the church's account was diverted into it until some companies stole the idea from us and we gave it a break.
"This year, Thousands of Naira was invested into the event which has attracted sponsorship from the United Kingdom.
"About 150 beneficiaries were recorded today and we give all glory to God.
"The church started as Christian Pentecostal Assembly before it was changed to  Preserved Christian Assembly." He added.