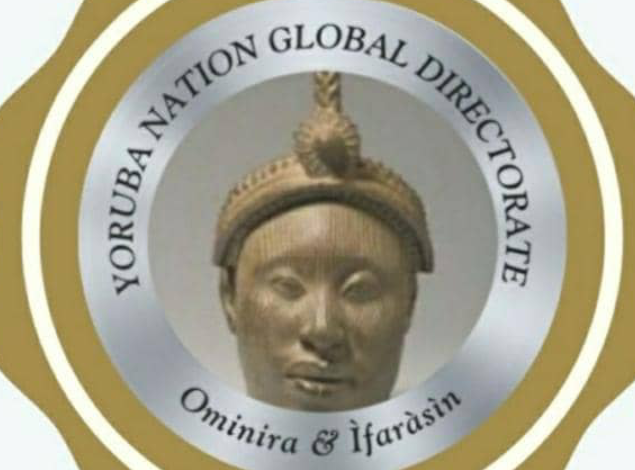 YORUBA Nation Global Directorate has made a U-Turn from its earlier statement which said the Yoruba Nation agitator, Chief Sunday Adeyemo popularlly called  Sunday Igboho has regained hid freedom from Benin Republic.
A statement by the Directorate reads:
"Honorable citizens of Yoruba Nation.
Contrary to our earlier report that our brother, Chief Sunday Adeyemo Igboho was released by his Beninese lawyers.  It has since reached the Yoruba Nation Global Directorate that our source, though a respectable member of Yoruba society, got it wrong.
The Directorate hereby offers an unreserved apology to our compatriots for the misinformation.
We respectfully ask our people to know our motive was contrary to the innuendos being insinuated.  We feel as a responsible people the need to calm the nerves generated by our brother's arrest thus we made a mistake on relying on a information which has now turned out to be false.
We promise to be honest with our people no matter what.  We got the news wrong on this occasion and we kindly ask that you forgive us.
*YNGD SECRETARIAT*"
Similarly, Igboho's counsel Chief Yomi Alliyu SAN, said Igboho is still in detention in cotonou the capital of the Republic of Benin.
Aliyu said Igboho is going through harrowing torture and pains, having been put in chains in a police cell
"based on an order from the above", adding that he would appear before a court tomorrow, for an extradition order.
While reacting to the insinuation that the Yoruba activist, Aliyu told Newscoven.ng Aliyu said as at Tuesday evening, he was informed by a police source that Igboho has been put in a painful condition and subjected to torture as his legs and hands were allegedly tied like an animal.
"Just about three minutes ago, I got a call from a reliable source from the authorities in the Republic of Benin that Sunday Igboho has been put in a very dehumanising condition in a police cell in Cotonou.