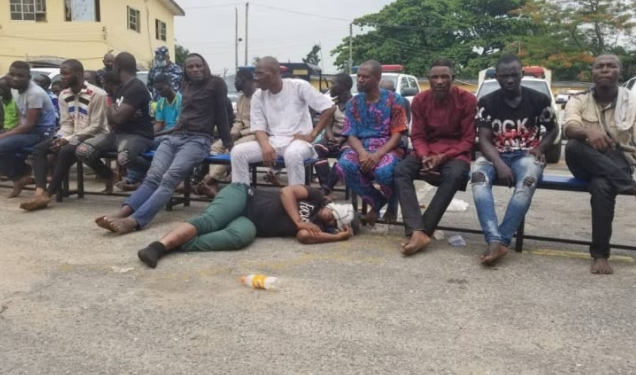 THE 49 Yoruba Nation agitators who were arrested during the Yoruba Nation rally, on Saturday, in Ojota area of Lagos may be transported to the Department of State Services (DSS), Abuja, any moment from now.
This is just as the mother of the hawker, Jumoke Muraina Oyeleke, who allegedly died from stray bullet while security operatives were dispersing the agitators has cried out for justice.
A security source who pleaded anonymity said DSS has implored the Lagos State Police Command to transfer the arrested suspects.
The police had warned people to stay off the rally, which they believed could degenerate into violence.
The Yoruba Nation agitator, Chief Sunday Adeyemo, popularlly known as Sunday Igboho had hitherto promoted the rally but backed out after the DSS invasion on his Ibadan residence.
The source said: ''You know Igboho's group is among the groups who organised that rally. So, some of his boys may be among those arrested. It's not out of place if the service widens its investigation by bringing those suspects to the headquarters.''
According to another official, the Police and DSS are collsborating to ensure that secessionists in any zone have no room to destabilise Nigeria.
He said: ''The security agents won't allow destabilisation of this country under whatever any guise. We're working in synergy to ensure that whoever plans to destabilise or break law and order of the country, are dealt with.''