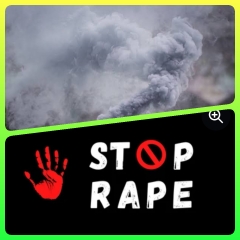 CITIZENS COMPASS – FOLLOWING rampant cases of rape across Nigeria, the Ogun State Government says it has empowered 200 girls in public secondary schools with teargas canisters to defend themselves against the menace. 
The state government disclosed this on Wednesday, in Abeokuta, the capital of Ogun State, at a programme organised by the Centre For Women Health and Information (CEWHIN). 
The event was titled, "strengthening access to community-based psychosocial support for survivors of violence against women and girls,' '
Speaking at the event, the Director of Women Empowerment Services, Ministry of Women Affairs, Wonuola Kazeem, Reacting to the report, director of women empowerment services, Ministry of Women Affairs and Social Development said plans are underway to curb the menace on the state. 
She said part of the plans was the empowerment of 200 girl with teargas canisters. .
According to her, the state government has empowered some students in 90 schools across the State. 
She said "We've been to 90 schools out of all the schools in Ogun state, to empower them on gender based violence and to reduce both harassment and bully in schools.
"Government is making efforts to reduce this gender based violence in schools, and during our sensitization in school, we've equally educated them and empowered even the girls.
" Higher institutions now, we have empowered girls with (teargas) canisters that they can use to defend themselves because the occurrence of gender-based violence can't continue in the state, so we have empowered them with canisters."
Also speaking, the Director of Administration, CEWHIN, Atinuke Odukoya had earlier reported that a research was carried out in three states in the South-West; Ogun, Oyo and Osun which revealed that incest is rampant in Osun, use of diabolical means among pupils for sex is rampant in Ogun state while domestic violence is rampant in Oyo state.
Odukoya said a project was carried out in the three states with a focus on women and girls which later exposed the extent of gender-based violence in the three selected states.
She lamented that in Ogun state, the issue of gender- based violence within the school setting; especially the use of diabolical means by secondary school students to obtain sex from either colleagues or teachers is alarming.
Odukoya said about 100 schools in the three states were selected for the projects and information about gender-based violence in the states were extracted. 
She said the results that came out from the three states showed that many girls and children were going through a lot of gender-based violence.
She said "In Osun, the challenge faced the most was incest, "in Ogun, it was the issue of sexual violence among school children using diabolical means and then in Oyo, it was more of domestic violence and incest."