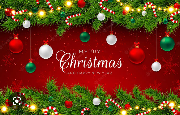 CITIZENS COMPASS– THE Chairman, Senate Committee on Industries and the Senator representing Lagos East Senatorial District, Distinguished Senator Mukhail Adetokunbo Abiru, FCA has felicitated with Christians across Nigerian on the ocassion of the 2022 Christmas celebrations.
The Senator, in his goodwill message urged Christians to reflect and emulate the virtues and ideals of Jesus Christ which emphasized love, tolerance and peaceful co-existence among other people who share different religious beliefs.
The lawmaker urged all Nigerians to fully participate in the forthcoming 2023 General Elections and vote for all the candidates of the ruling All Progressives Congress, APC, stressing that the Bola Tinubu/Shettima presidency will deliver desired good governance to the nation.
He said, 'I rejoice with the people of Lagos East in particular, Lagos state and Nigeria in general as we commemorate the birth of Jesus Christ. It is  significant to observe and remember the ideals and values that Jesus Christ died for as the Saviour of the world.
'In His deeds and teachings, Jesus Christ preached love and nation building. He emphasised fairness and justice among the leaders that hold power in trust for the people. He also stands for a society free of corruption, moral perversion and violence of all kinds.
'As we commemorate this season, we must consciously reflect on the ideals and values He taught, defended and died for, considering the challenges our dear nation is grappling with in recent times.
"Dear compatriots, as we journey into 2023, we should all be involved in the electoral process by coming out to vote in the general elections. Our dear nation is at a critical crossroad. The complexity of our dear nation and the overwhelming challenges in the security, economic and other sectors require an experienced, tested leader to take up the mantle of leadership.