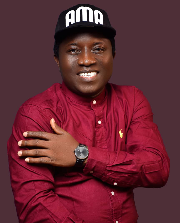 CITIZENS COMPASS– THE candidate of the All Progressives Congress (APC), for the House of Assembly in Ikorodu Constituency 11,  Lagos State, has promised regular road maintenance for the residents of Ilado and Macaulay if elected in the forthcoming general elections.
AMA as fondly called, made the promise on Thursday, February 16, 2023, when his campaign train visited Ilado/Macaulay community in Igbogbo/Baiyeku Local Council Development Area (LCDA).
During the visit which was slated for 1.30pm, the residents including community religious, political and traditional leaders trooped out enmass to welcome the APC, LAHA candidate.
The campaign train was led by the Chief of Staff to Igbogbo/Baiyeku LCDA, Mr Adewale Bolowotan who doubles as Director- General of AMA ccampaign team.
The candidate expressed his appreciation for their support and promised that he would intensify efforts in maintaining the major roads through regular grading and surfacing, pending the state governments intervention for easy human and vehiclar usage.
He also promised to ensure regular maintenance of phase 2 of the ongoing rehabilitation of Igbogbo/Baiyeku Road by Lagos State Public Works Corporation if elected.
Earlier, the residents urged the candidate to provide transformers, a primary school for the community and regular maintenance of Igbogbo/Baiyeku and Renecon Roads.
Aro said he will use his good office to facilitate the requests but the community should provide available land for the construction of the school while transformer and maintenance of Renecon Road would also be given priority if elected.
He thereafter canvassed for massive support urging the residents to cast their votes for him and other APC candidates as a determinant factor to fulfil promises and the community to enjoy more dividends of democracy.
Aro, who expressed gratitude at the turn out and warm reception given to him said, " I am convinced that you are behind me. I want to assure you that the state government will complete the ongoing rehabilitation of Igbogbo/Baiyeku Road but pending completion, I will ensure its regular maintenance if you vote APC candidates.
"Renecon Road will be given regular maintenance while donation of  transformers will be looked into.
"However, it is your vote that will work these out. Vote for me and other candidate of our party." said AMA.