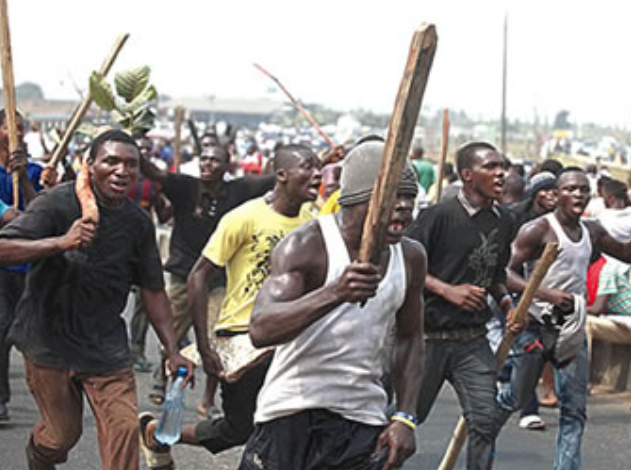 Community
Area Boys on rampage set ablaze Mainland Hotel, kills one in Lagos
LAGOS– A supremacy fight which ensued between two factions of Area Boys in Oyingbo, Lagos State, has led to the death of one person while the popular Mainland Hotel was also set ablaze over the weekend.
Goods worth millions of Naira were also set ablaze in the process.
Eye witnesses' account said the fight which threw residents into panic was between Otto boys and Willoughby boys
The deceased was said to be one of the Otto boys.
It was learnt that the incident occured at about 2 pm on Saturday.
It was gathered that similar crises had occured in the area in the past two months which led to looting of shops before the intervention by the Baale of Ebute-Meta.
A trader in the area, Chinonoso Agbo, said, "the recent demolition of Oyingbo bus terminal had led to loss of livelihood by the Willoughby boys who make their daily income from motorcyclists and bus drivers that park at the bus stop.
In order to make more money, they encroached Otto area and this led to a scuffle.
"The police arrived the scene at about 4pm yesterday, and restored peace only for the clash to escalate after they left and this resulted in the razing of the popular Mainland Hotel at about 7 pm.
The hotel was set ablaze after the Otto boys were denied access into it.
A former resident in White-sand area, Moshood Bakare said, the fight was a reprisal attack following the killing of an Otto boy.