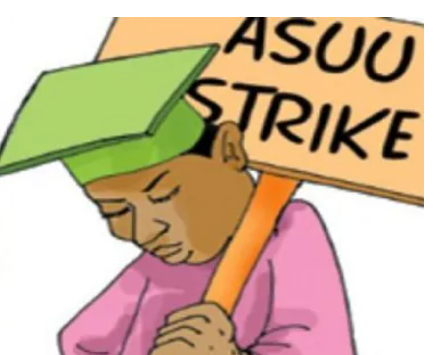 CITIZENS COMPASS- THE Academic Staff Union of Universities (ASUU), has reacted to Wednesday's Industrial Court decision ordering it to call off its ongoing strike action.
Prof. Emmanuel Osodeke, the union's president, said on Wednesday, that its leadership will soon meet to deliberate on the order of the court.
"When we meet and deliberate on the ruling and other related issues, we will inform you," he told Vanguard on phone.
Meanwhile, the National Association of Nigerian Students (NANS), had reacted to the court ruling saying the striking lecturers could not be forced back to work without their demands being addressed.
Similarly, parents under the aegis of the National Parent Teacher Association of Nigeria, NAPTAN, through its National President, Alhaji Haruna Danjuma, said the government and the union should obey the ruling of the court.
"Since it is a court of competent jurisdiction that gave the ruling, there is no way it should not be binding on the parties involved. Already, everybody involved seems to be tired of the endless strike. The situation is heading to a dangerous dimension as students are beginning to protest and block roads all over the country.