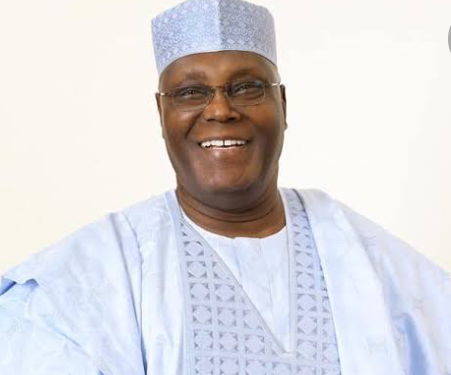 PRESS STATEMENT
ATIKU CAN'T RESOLVE EDUCATION CRISIS HE HELPED CREATE
The attention of the Sowore 2023 Presidential Campaign has been drawn to a recent statement credited to former Vice President Atiku Abubakar, claiming that the current, prolonged strike by the Academic Staff Union of Universities (ASUU), under the rudderless APC government would never happen under the PDP or an Atiku administration. This claim would be ludicrous and unworthy or response but for its tragic reflection of Mr. Atiku's dishonesty with the Nigerian people.
We wish to remind Mr. Atiku that under the PDP government, with him as Vice President from 1999 to 2007, the nation's education sector was woefully neglected and grossly under-funded. Indeed, the seeds of the current crisis in the sector were sown by that administration, and it was under its watch that the shameful trend of incessant ASUU strikes began. Mr. Atiku and his PDP oversaw about 7 industrial actions by ASUU, including a major strike in 2003 which kept Nigerian students at home for about 6 months.
The PDP's disdain for the education of Nigerians was so pronounced that its budgetary allocations to education consistently remained below 9% of the national budget, and significantly off the 25% recommendation of the United Nations Educational, Scientific, and Cultural Organization (UNESCO).
However, unlike Mr. Atiku and the PDP, candidate Omoyele Sowore and the AAC have developed a robust intervention plan to revamp the education sector with adequate funding for teaching, learning, and research infrastructure, as well as staff welfare. Sowore will make the aggressive investment in education necessary to propel the nation into the abitious future we envisage.
We urge Nigerians to see through Mr. Atiku's deceit and reject him, his PDP, and the embarrassingly inept APC at the polls is 2023.
Onyinye-Gandhi Chukwunyere
Campaign Spokesperson