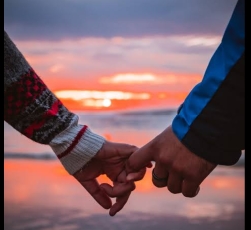 News
Boyfriend threatens to release nude videos of final year student
CITIZENS COMPASS —A final year student of a higher institution of learning in Nigeria is current in soup as her boyfriend has threatened to release her nude videos on social media.
Reason was that the boyfriend sponsored the girl's education till her final year. 
This has stirred controversies on the social media as some users are in a hot debaye over it. 
It was learnt that the girl later rejected the marriage proposal of her boyfriend few months to graduation. 
Her reason according to a social media user, was that she no longer finds him attractive and feeling irritated by his presence, leading to a complicated emotional situation.
A social media influencer, @Wizarab10, shared the lady's anonymous message on the micro-blogging platform, X formerly known as Twitter. 
The message detailed the young woman's predicament, revealing that her boyfriend had supported her financially through university, and she is now in her final year. However, her feelings for him have dwindled, leaving her hesitant about marrying him.
The lady's message reads, "Sir dickson well don..My boyfriend trained me through my university and I'm in my final year but I don't find him attractive anymore because he irritates me now. He has been threatening to release my nudes video if I don't get married to him. What should I do?"
This revelation of the threat by the student's boyfriend to release her nudes if he turns down his marriage proposal has sparked a flurry of reactions online, with numerous internet users expressing their opinions on the matter. Many have criticized the young lady, while others sympathized with her predicament, highlighting the complexities of relationships and the emotional challenges faced by individuals in such situations.
ahm_aj said: "Marry him so he don't release your nu.des. "During the marriage, find way to his archive and delete it. "Then divorce him after. "Bunch of stoopiid people. "Smh."
ToluDaniel10 said: "Too bad for him. "Guys still pay tuition for women that they aren't married to till now?"
frankiemindset said: "That her final year na carry over go full am. In fact even if she rewrites exam, she go still fail that exam by the special grace of God."
weaIthofmind said: "Ladies are hardly loyal and even if you find a loyal one when her feelings change she'll complain about the flaws she used to accept then break up. Life isn't fair so don't be the balance, be the one that upsets it."