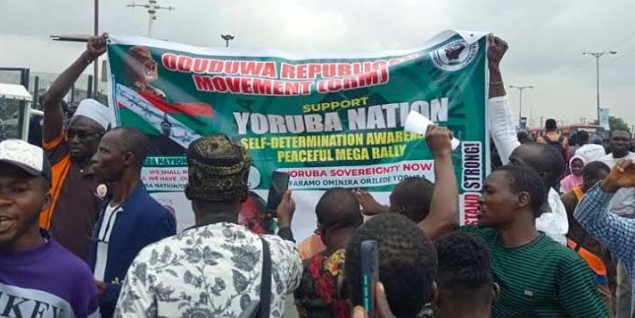 General News
News
Stray bullet allegedly hits 14 yrs old as security operatives disperse Yoruba Nation agitators in Lagos
A 14 years old girl has allegedly died from stray bullet in Ojota area of Lagos State, as security operatives allegedly fired gunshots to disperse Yoruba Nation agitators .
The incident occured at about Noon, in a compound near Gani Fawehinmi Park venue of the Yoruba nation rally.
The compound contained about four buildings and shops where the teenager was assisting her mother, a petty trader,
to sell.
Eye witnesses' account said the rally was peaceful despite the heavy presence of security operatives at the venue.
Narrating the incident, an eye witness simply identified as Stephen said, "A combined team of the Military and paramilitary were positioned at the venue to prevent the rally from holding.
"However, hundreds of agitators turned out for the rally. Suddenly, security operatives started shooting and firing tear gas and water canon to disrupt the rally.
"Some of us ran to neighbouring buildings but the shootings did not stop. In the process, the teenager was hit by stray bullet which led to her death.
"Surprisingly, the security operatives were unaware but sympathisers trooped out and carried the body across the road to draw attention," he said.
Earlier, Lagos State Commissioner of Police, CP Hakeem Odumosu, had addressed journalists at the venue against the rally.
The Commissioner told journalists that the heavy security presence was to ensure that the protest was not hijacked by hoodlums.
"We are here because we don't want the rally to be hijacked by hoodlums, we not chasing anybody away," he said.
However, some Yoruba traditionalists mostly women, tied their wrappers to the breast and dared the security operatives by spreading banners and flyers to announce their arrival and presence.
The traditionalist said the rally would be peaceful saying, "we have secured the approval of the Inspector General of Police and we are out on a peaceful rally. We are not against the Police because you are here to provide security for us. Our agitation is for a Yoruba Nation. Kindly allow us to embark on this rally," he said.
Few minutes later, gunshots and canisters were fired while hot water from an armoured tank was sprayed to disperse them.
Few minutes later, another group of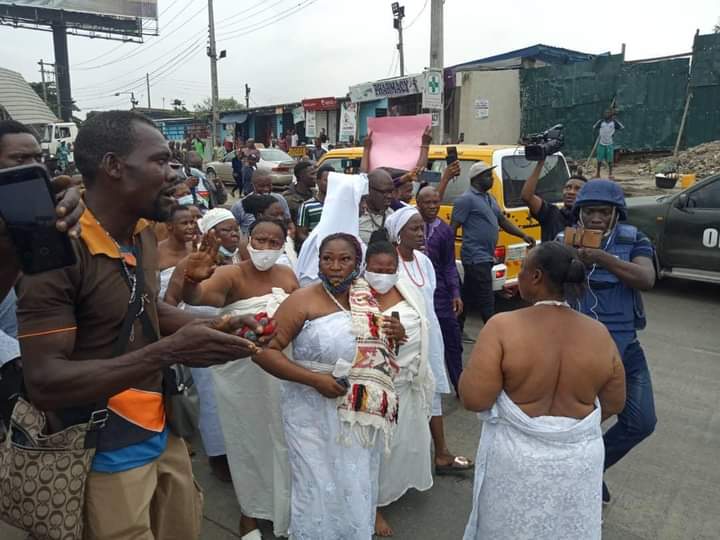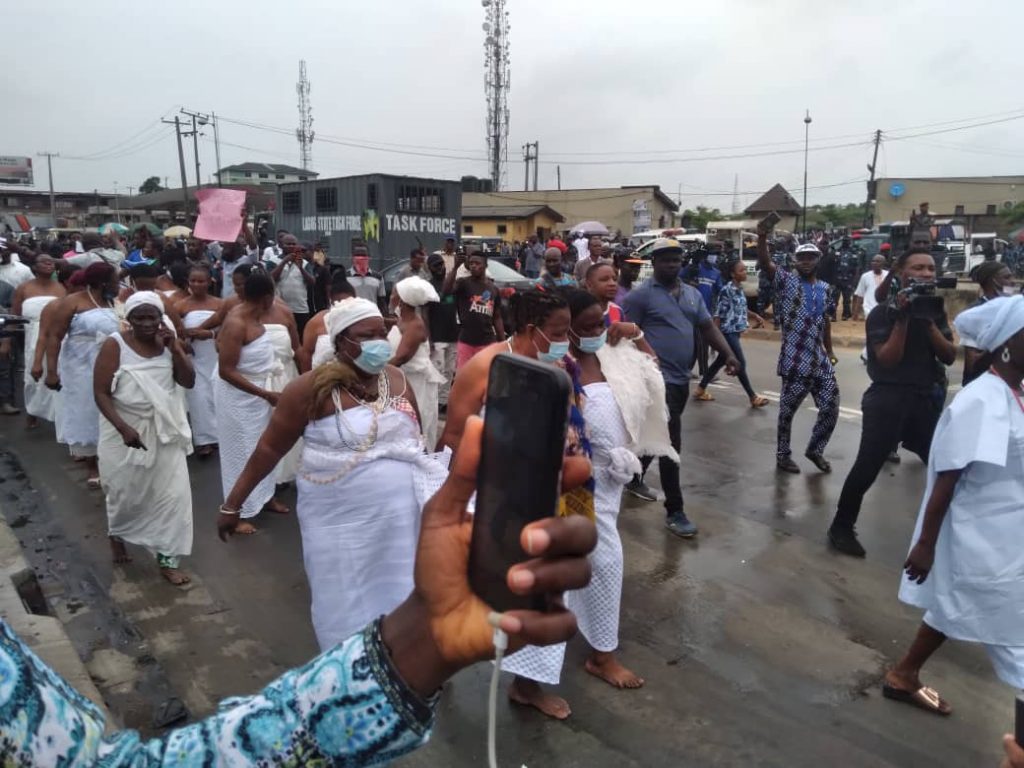 agitators stormed the venue but the security operatives continued firing shots at them.
The deceased was later identified as Jumoke.
Some of the agitators were seen being dragged into Police vehicles.