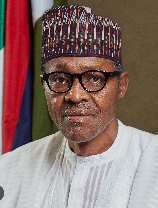 CITIZENS COMPASS – Plateau State Governor, Simon Lalong, says President Muhammadu Buhari will not allow an interim government in Nigeria.
His reason was that this would halt the inauguration of the President-elect, Bola Tinubu on May 29, 2023.
Lalong stated this on Thursday, March 30, 2023, after meeting with Buhari at Aso Rock.
His comment came barely 24 hours after the All Progressives Congress, APC and the Peoples Democratic Party, PDP, called on the Department of State Services (DSS) , to apprehend plotters of a possible interim national government.
The Independent National Electoral Commission, INEC, declared Tinubu as the winner of the February 25 presidential election ahead of Atiku Abubakar of the Peoples Democratic Party and the Labour Party's Peter Obi.
However, after INEC's announcement, Atiku and Obi rejected the results alleging that the election was rigged
With the legal battles ahead, there has been talk of an interim government.
Lalong said:
Not under the administration of President Buhari, who has been saying every time that 'I believe in democracy. I believe that after my tenure, I want to go and rest.'
"So those who are still talking about it (interim government), I will say they are just dreaming. By the grace of God, Buhari is going to bring a successor and that successor is already Asiwaju Bola Ahmed Tinubu."