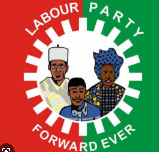 Christianity
Cleric cautions against arrest of Peter Obi 
… sends strong message to Buhari 
CITIZENS COMPASS – THE Supreme Head of the Cherubim and Seraphim Unification Church of Nigeria, Prophet Solomon Alao, has warned against the arrest of Labour Party's presidential candidate, Mr Peter Obi, and his running mate, Datti Baba-Ahmed,
The cleric also warned the Federal Government tto be cautious over how it engages the opposition parties and their presidential candidates.
Prophet Alao gave the warning on. Sunday, April 9, gifting his Easter message to Nigerians saying, arresting the duo could heat up the polity.
Alao said rather than threatening the opposition with treason, the Federal Government should reassure them that they would get justice in court, where they had gone to challenge the outcome of the February 25 presidential election.
He said, "The Federal Government must tread softly in dealing with Obi and Datti and stop the threat of arresting and prosecuting them for treason. If they do that, I can see the scenario of 1964 playing out again and that will be very devastating for the country. 
We have not seen enough persuasion and conviction from the government and the ruling party to convince the opposition parties and their candidates that they will not interfere in the judicial process and this is the time to do that."
The clergyman, who said the country had never been this polarised, however, called on Obi to warn his supporters to watch their utterances and what they post on the social media and stop creating enemies for him.
Alao noted that no matter the level of provocation, LP supporters should know that there was a limit to political agitation in a democratic setting and they should know that the struggle was not against military government but a constitutionally recognised government.
He said, "No Nigerian should advocate the return of a military government or interim government, which has been declared illegal by the court. But the judiciary has a role to play in stabilising the country by being impartial in adjudicating political cases before them."
The clergyman also advised the President-elect, Asiwaju Bola Tinubu, to be magnanimous in victory, advising him to caution his spokespersons from overheating the polity.
Alao said, "They should realise that the campaign is over and start handling reactions as people who are ready to govern all Nigerians, irrespective of their sentiments."
He noted that the essence of Easter was to show love and sacrifice, which was practically by Jesus Christ, who died on the cross to redeem mankind from eternal condemnation.
He said if Jesus Christ could do that, there was no sacrifice that is too much from anybody to make in order to save the country from sliding into the abyss. He urged religious leaders to continue to pray for peace and stability of Nigeria.