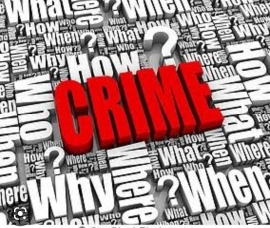 Community
Customer absconds with N55m car during test drive
CITIZENS COMPASS – CONFUSION trails a car dealer, Mohammed Manga, after a customer, simply identified as Henry, absconded with one of his cars, a Mercedes Benz GLB 250 in the Abuja area of the Federal Capital Territory.
PUNCH Metro gathered from Manga that a yet-to-be-identified friend who is also into the business of selling cars visited his office in Abuja requesting to take the vehicle worth over N55m to a potential customer interested in purchasing it.
After taking the vehicle to the customer who introduced himself as Henry, Manga said his friend told him that after negotiations, Henry requested a test drive in the company of his friend. He explained that when his friend stepped out of the vehicle to make the withdrawal, Henry zoomed off with the vehicle to an unknown destination.
Manga said, "A friend of mine called me to tell me that he wants to take my Mercedes Benz GLB 250 to a customer. He took the car to his office and the customer came there. He said the customer introduced himself as Henry from Gwarinpa and that he saw the car on an online marketplace.
"He saw the car and said he liked it; they negotiated N55m for the car and he said OK and demanded test driving the car. He drove the car with my friend sitting on the passenger side of the vehicle and they drove out to the filling station opposite the automatic car wash in Garki to buy petrol before the test drive.
Immediately my friend stepped out of the car at the filling station to withdraw money from the PoS operator to buy fuel, the guy zoomed off with the vehicle. You know how it is, there's no traffic, no hold up in Abuja and that's how he absconded with the car."
Manga said he reported that case to the Anti-Car Theft Unit of the command, adding that the stolen car is grey, with a mileage of 19000.
Contacted, the FCT Police Public Relations Officer, Josephine Ameh, said, "The police are tracking the suspect (Henry)."
-The PUNCH