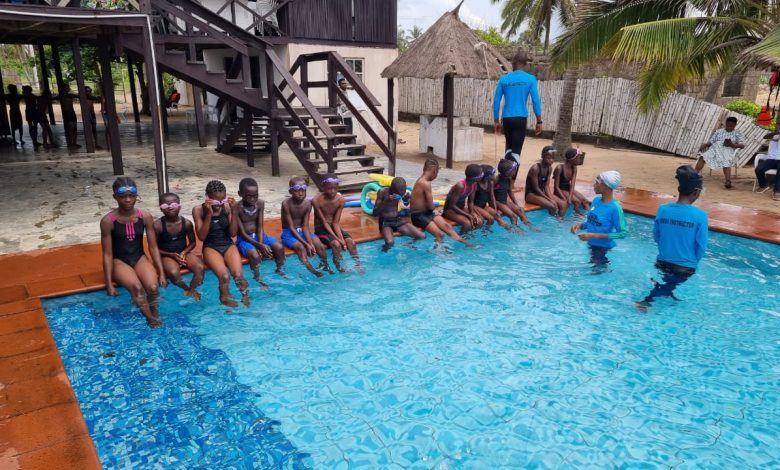 Community
LASWA begins swimming lessons for pupils in riverine areas
IN LINE with its mission of providing safer waterways, Lagos State Waterways Authority LASWA, on Monday, commenced a week-long water safety class and swimming training for 100 pupils in the riverine communities across the state.
This is to reduce water phobia among Lagosians especially students.
LASWA General Manager, Oluwadamilola Emmanuel, stated that the swimming training is the 2nd edition of one of LASWA's advocacy programmes tagged the "Lagos Water Savvy Kids Programme."
According to him, the pupils were drawn from four public schools in riverine communities in the Ojo axis of Lagos were selected to participate in this year's edition.
They are Salvation Army Primary School, ikare, Unity Grammar School Ikare, Local Authority Primary School Ibasa, Local Authority and Salvation Army Primary School, Ibeshe.
He said LASWA has partnered with the Dolphin Swim School DSS, a premier swim programme serving women and children in Lagos state. He said, "Together LASWA and DSS aim to instill water confidence in school pupils by teaching them theoretical and practical knowledge on waterways safety, swimming skills, and basic survival techniques in an emergency,"
The General Manager further explained that the participating pupils at the event would transfer the acquired knowledge to other colleagues in their various schools under the supervision of their school teachers.
With this training, school children using the waterways will be more confident, be conscious of their safety, and be self-reliant in an emergency."
He added.