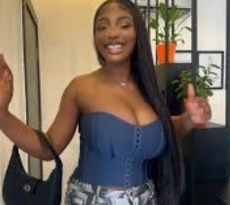 Entertainment
DNA: Kemi Olunloyo issues deadline to Mohbad's widow 
CITIZENS COMPASS —Controversial investigative journalist, Kemi Olunloyo, has ignited a new wave of controversy by issuing a stern ultimatum to Wunmi, the wife of the late Nigerian singer, Ilerioluwa Oladimeji Aloba popularly known as Mohbad, concerning the paternity of her child.
In the wake of her husband's tragic passing, Wunmi has endured weeks of online scrutiny and rumors surrounding the paternity of her son. Speculation has run rife, with doubts cast on whether the child truly belongs to Mohbad.
Taking to her social media platform, Kemi Olunloyo, a prominent public figure involved in the controversy, has raised the stakes by threatening Wunmi. She boldly claims to possess the results of a DNA test for the child, compelling Wunmi to step forward and reveal the identity of her child's biological father.
This latest development in the ongoing saga has reignited the public's interest and left many wondering about the truth behind the paternity of Mohbad's child.
The latest intervention in the controversies surrounding the death of Mohbad by Kemi Olunloyo directed at Wunmi, the deceased singer's widow is generating controversy especially against the background of the goodwill and donations that have been flowing towards her since the death of the singer.