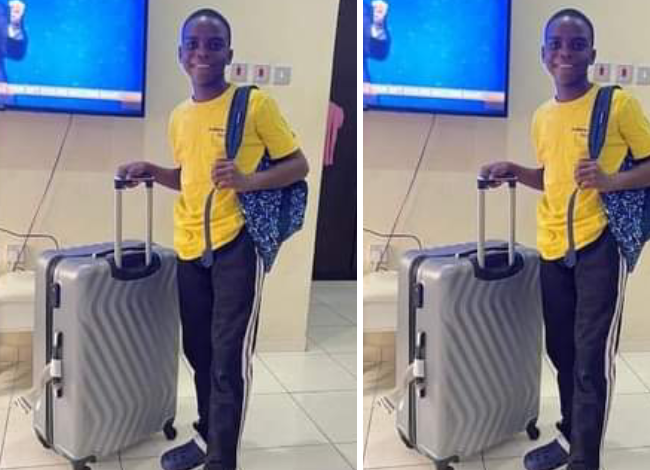 General News
Dowen College: Doctor breaks silence on Sylvester  Oromoni's death
THE Medical Director of Vicah Clinic/Hospital, Warri, in Delta State, Dr. Owhojedo Henry, has, narrated how Dowen College student, Sylvester Oromoni Jnr, died, while receiving treatment in his hospital.
Owhojedo, in a statement on oath sworn before the Chief Coroner's Court in Epe, Lagos, said the parents of the deceased contacted him after he was brought from Lagos.
The medical practitioner noted that his initial diagnosis revealed that the late Oromoni had malaria fever, for which he was treated.
He said: "Besides the test that was carried out that day, I examined him to find out if there was any fracture or dislocation, since the parents told me they were informed by the school that he sustained injuries while playing football, and there was no such evidence of fracture or dislocation of the upper or lower limbs.
" I equally noticed the redness of the upper part of the lips, that is redness of the buccal cavity, which is the mouth, which may not be as a result of malaria fever.
"When the body temperature became normal but the pains were unrelenting, I referred them to St. Louis Diagnostics for a scan and x-ray on November 29, 2021."
According to him: "The result of the x-ray and scan revealed that the deceased had an enlarged liver. An enlarged liver can be caused by heart failure, trauma (beaten), sickle cell disease, ingestion of a harmful or toxic substance, sepsis and sometimes severe malaria."
Dr. Owhojedo also noted that based on the scan report, he referred them to Delta State University Teaching Hospital in Oghara, but that while preparation was being made to transfer the deceased, his condition became critical.
Despite the CPR administered to him, Oromoni died moments later. Vanguard