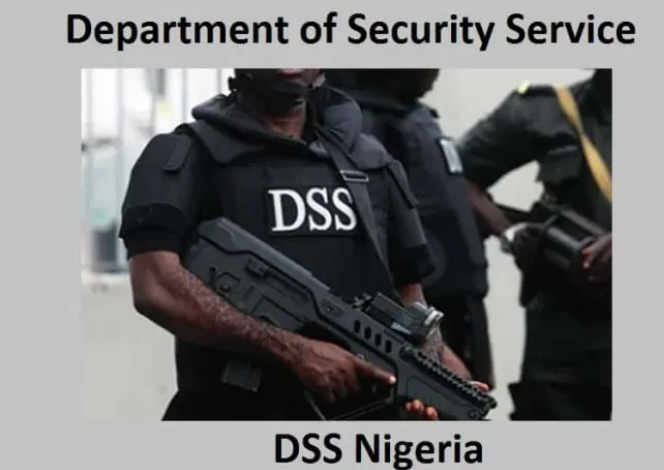 General News
Security
DSS debunks sharing ransom proceeds with bandits
...orders online publishers to retract reports
The Department of State Services (DSS), has reacted to a defamatory story published by an online platform Peoples Gazette, that the security service had been sharing from the proceeds of banditry in the country.
A statement signed by
its Public Relations Officer, Dr. Samuel Ogundipe, described the online report as "unfounded, mischievous and a calculated effort to bring the Service and it's hardworking personnel to disrepute,"
A statement signed by the Public Relations Officer, Peter Afunanya, Ph.D, said he had drawn the publisher's attention to the misleading and mischievous publication through telephone conversation where the publisher expressed disappointment and surprise that the reporter did not reach out to the Service as claimed.
The DSS also said the publisher also agreed that the development has offered him opportunity to step up supervision of his staff but despite the conversation, the online report was yet to be retracted.
Due to the recalcitrant attitude of the online publishers, the Service therefore demanded that this:
1."That the story should be taken down immediately;
ii. That you should publish a retraction on your platform in the next 24 hours; and
iii. That you render unreserved apology to the Service for deliberately casting it in bad light,"
The Service urged the online platform to comply with the demands otherwise it would resort to litigation.