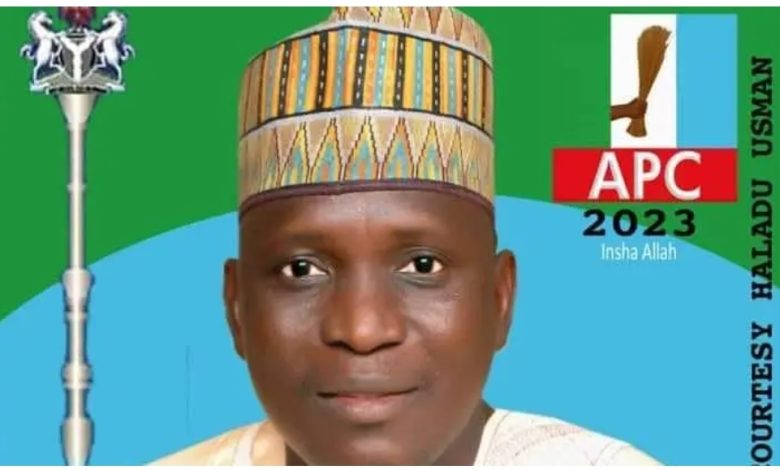 Politics
EFCC grills cabinet nominee over N24m fraud
CITIZENS COMPASS –  Borno State Governor, Babagana Umara Zulum, has dropped Dr Ibrahim Yusuf Ngoshe, one of the commissioner nominees sent to the State House of Assembly for screening. 
This followed the discovery of the charges leveled against him by the Economic and Financial Crimes Commission (EFCC).
Zulum announced the withdrawal in a letter to the Borno State House of Assembly in the evening of Friday, July 28, 2023. 
Spokesperson to the Governor, Malam Isa Gusau who announced this in a statement issued on Saturday, July 29, 2023, explained that by this, the number of commissioner nominees, is down from 18 to 17.
Gusau, however, did not give details on why the cabinet nominee was dropped saying that details will be provided should the need arise. 
The Governor, had on Friday, submitted 18 names to the Borno State House of Assembly, including that of Ngoshe whose name was the 13th.
It was gathered that Governor Zulum who did a background check on the nominees, however, did not immediately discover Ngoshe's case with the EFCC until after he had submitted him as one of the nominees for his cabinet, the fallout of which made him to be dropped. 
He was alleged to have diverted N24m meant for the payment of staff salaries and other expenditure at Maira Islamic Senior Secondary School, Maiduguri where he served as principal to establish a private school.
It was learnt that Ngoshe was also an aspirant for the Gwoza State Constituency but lost out in the All Progressives Congress (APC) primaries.
The EFCC case that made him to be dropped as a nominee into the Borno cabinet it was gathered, flowed from his alleged diversion of N24m revenue generated from the Maira Islamic Senior Secondary School, Maiduguri where he was also principal. He allegedly diverted the revenue generated from the school to establish his own private school.
Ngoshe, was arraigned by the Maiduguri Zonal Command of the EFCC on Friday, March 31, 2023 before Justice Aisha Kumaliya of the Borno State High Court, Maiduguri on a one-count charge of criminal misappropriation to the tune of N24,000,000.00 (Twenty-Four Million Naira).
The charge reads: "That you, Ibrahim Yusuf Ngoshe whilst being the Principal of Mairi Islamic Senior Secondary School, Maiduguri, Borno State, between the year 2012 to 2023, within the jurisdiction of this Honourable Court, did dishonestly misappropriate the revenue generated by the School and diverted same in the establishment of your school by name Sheik Abba Aji Memorial Integrated School at Mairi Kuwait being monies meant for payment of staff salaries, additional structures and other physical projects for the school to the tune of N24,000,000.00 (Twenty Four Million Naira) and thereby committed an offence contrary to Section 308 of the Penal Code Cap.102 Laws of the Borno State of Nigeria and punishable under Section 309 of the same Law."