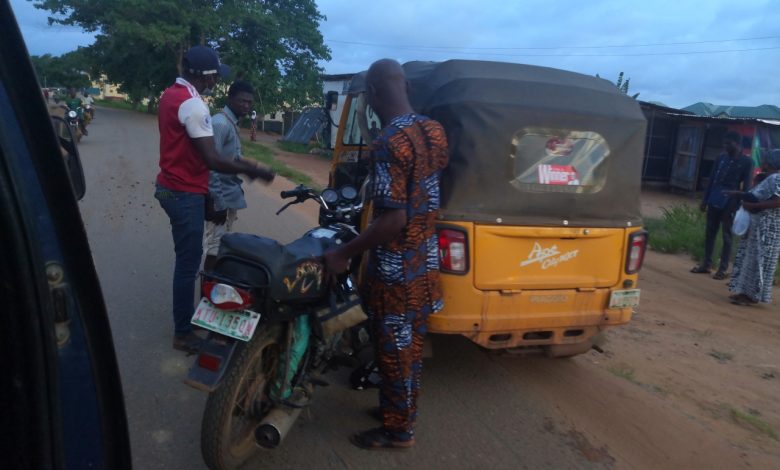 CITIZENS COMPASS – EIGHT people have escaped being crushed to death on Igbogbo/Baiyeku Road in Ikorodu Division, Lagos State in an accident.
It involved an articulated truck, a tricycle and commercial motorcycle popularlly known as Okada. 
The accident which was witnessed by our Correspondent occurred at about 6pm on Friday, June 2, 2023, at Federal bus-stop, inward Ilado. 
The articulated truck was journeying from Baiyeku inward Igbogbo when it began to discharge smoke while on motion. 
Both the tricycle and motorcycle were journeying inward Ilado. 
The tricycle was fully loaded with passengers while two passengers were on the motorcycle which was on high speed and was trying to overtake the tricycle when it was enveloped with smoke and the rider lost control as a result.
In the process, it hit the tricycle and fell behind the back tyre of the articulated vehicle which was also on top speed. 
However, the tricyclist was smart enough to apply brakes and all the passengers ran out of it while its operator rescued the motorcyclist and two passengers. 
A hot argument later ensued among the passengers about the Right of Way.