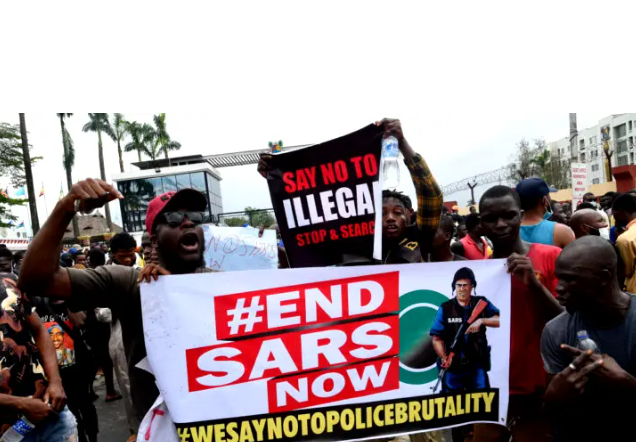 General News
#ENDSARS: Lagos Judicial Panel awards N91m to 17 petitioners
THE Lagos State Judicial Panel on Restitution for Victims of SARS-Related Abuses and Other Matters on Friday, awarded the sum of N91 million to 17 petitioners.
According to a report obtained by journalists, the beneficiaries include the families of late Eric Okwaji, lGregory Egwu,  Felix Lucky, Ayuub Azeez and Charles Otoo, among others, who received N10 million each in restitution for their loved ones killed by the Police.
Following several complaints during the #EndSARS protest, Babajide Sanwolu, the Lagos State Governor, constituted a Judicial Panel on October 19, 2020, to investigate cases of brutality and human rights violations by officers of the Nigeria Police.
Mariam Shobukola, another petitioner, was awarded N8 million for sustaining an injury from a stray bullet fired by a Police officer.
However, the petition of one Micheal Okoli was dismissed for lack of merit