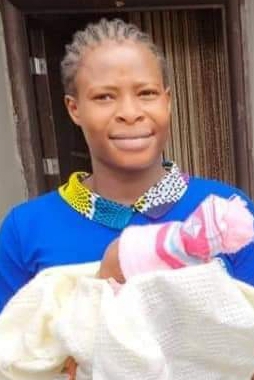 'THE Ondo State High Court sitting in Olokuta Medium Prison in Akure, Ondo State, has granted bail to Kemisola Ogunniyi, the 18 years old girl who gave birth to a baby at the Surulere Prison in Ondo town.
She was arrested and detained over EndSARS protests in 2020.
Justice Omolara Adejumo granted her bail in the sum of N10m and a surety in like sum.
Kemisola was reportedly arrested by the Police, in Akure and has been in prison custody since October 24, 2020, while going to a pharmacy to buy drugs for her mother.
She was arrested alongside three others, who said they were part of those who burnt the office of the All Progressives Congress in the state about eight months ago.
Kemisola was reported to have gone into labour on June 15 and gave birth to a baby boy the following day.
Earlier, Counsel to Kemisola, Barrister Tope Temokun in a statement said the legal practitioner had petitioned the Attorney-General of Ondo State over the incident.
The statement reads "
The AG expressed his passionate interest in seeing Kemisola out on bail without delay. The AG took steps to reach out for an earlier date for the hearing of the bail applications filed for Kemisola and three others while the case of Kemisola be taken as a case of urgency and showed genuine concern to see Kemisola leave prison to take care of her baby at home. We therefore agreed on few other fast-tracking steps which took us to the office of the Honourable Chief Judge for further steps.
We got good assurances from the office of Chief Judge that Kemisola needed be out before the bail applications would be taken as it would be a longer process if we had to wait for the normal routine procedural steps and it was resolved and advised we do a letter of application which we drafted and submitted immediately around 6pm, outside office hour, applying directly to the Chief Judge, even when there is already another judge assigned on the case, for a special consideration of an administrative bail for Kemisola as a matter of urgency so that she could take her child home."