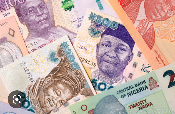 CITIZENS COMPASS – THE Federal Government has taken the decision to obey the ruling of the Supreme Court suspending the February 10 deadline given by the Central Bank of Nigeria, CBN on the exchange of naira notes.
The Attorney General of the Federation, Abubakar Malami confirmed the development in an interview with Arise TV on Thursday evening.
He, nevertheless, said that the Federal Government was hopeful that the ex parte ruling which expires on Wednesday, February 15, 2023 would be upturned.
According to him the CBN which is a necessary party to the issue was not joined and as such the Supreme Court lacks jurisdiction to decide on the matter in the first instance.
Malami, however, said that the decision of the government to obey the Supreme Court order on the Naira deadline was upon the administration's inclination to the rule of law.
The Supreme Court of Nigeria had on Wednesday February 8, 2023, restrained the Federal Government from implementing the February 10 deadline of the old 200, 500 and 1000 naira notes to stop being legal tender.
Three Northern States, Kaduna, Kogi and Zamfara, had in a motion ex-parte filed on February 3rd, prayed the apex court to halt the Central Bank of Nigeria (CBN) naira redesign policy.
A seven-man panel of the Supreme Court led by Justice John Okoro, in a unanimous ruling, granted an interim injunction restraining the FG, CBN, commercial banks etc from implementing the February 10, deadline for the old 200, 500 and 1000 Naira notes to stop being a legal tender.
The court further held that the FG, CBN, commercial banks must not continue with the deadline pending the determination of a notice on notice on in respect of the issue on February 15.
By this ruling, the old Naira notes continue to be legal tenders in Nigeria.