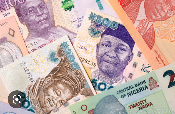 Business
Traders, churches reject old N500, N1,000 notes
CITIZENS COMPASS- VARIOUS churches across Kaduna state on Sunday, refused to accept old N500 and N1,000 Naira notes as offerings and tithes.
Similarly, traders and business owners across the country have been rejecting the notes.
This comes barely 48 hours after the Governor, Central Bank of Nigeria (CBN), announced that all the old N500 and N1,000 deposited in banks have all been burnt by the apex bank.
On Friday, March 3, 2023, the Supreme Court had nullified the Naira redesign policy by CBN and extended the validity of the old Naira notes till December 23, 2023.
However, residents of Kaduna were disappointed as petty traders, artisans and business owners refused to accept the old notes as a legal tender.
According to Alhaji Mustapha Amodu, who sells baby food and other household items, the old notes are no longer acceptable, adding that "if I collect the old notes, banks would reject them."
Also, Mrs. Hannah Abraham, who sells foodstuff in wholesale at Central Market, Kaduna, said she would not accept old notes.
"Old notes are no longer acceptable. If there is court judgement, let the president address Nigerians. Court judges are not bank managers that will accept or reject the old notes.
"They should allow the CBN to speak on the issue. No bank is accepting old notes any longer," she said.
Meanwhile, various churches across the state also refused to accept the old notes as tithes and offerings.
Some church leaders in Kaduna metropolis said they have been finding it difficult to deposit old N500 and N1,000 in the banks and this informed their decision to reject it.
Mr Dele Adams who sell some provisions also said, almost everyone here in Kawo market are not taking the old naira notes for the fear of unknown.
In some parts of Lagos, mammoth crowd still besiege the banks on daily basis but 90 per cent of them return home unattended to.
Bank customers narrate experiences 
Speaking with our correspondents, some bank customers said they leave home as early as 5am in their bid to deposit old N500 and N1,000 notes with their banks but this has met a brick wall due to long queues.
Our correspondent met a couple Mr and Mrs Chinwendu Olisah who left their Ikorodu abode early enough to deposit less than N30,000 with United Bank for Africa on Lagos Road only to meet over 200 customers on queue.
"It was an avenue for some bank workers to make money ranging from N500 and above.
"To deposit old Naira notes, CBN expects you to fill an online form with your BVN, and other personal information to generate a code which will be taken to your bank.
"To those who are finding it difficult to generate a code, bank security workers have arranged with some business centers who will do this for you at the rate of N700 and N1,000.
"Despite this, you may not gain access into the banking hall."
According to the couple, a security man refered them to a business center which initially charged N1,000 but later pitied the couple and collected N500.
"After generating the code, we joined the queue where we interacted with some people on the queue groaning that they have been coming for over two weeks without gaining access to the banking hall.
"On the queue were various categories of bank customers who came for different purposes; to use the Automated Teller Machines, deposit old currency, lodge complaints and other banking transactions. All were made to join different queues based on their purpose of coming.
"Also on the queues were people of different age categories without hope that they will be attended to.
"At intervals, hawkers of drinks, water and snacks also approached the queues for patronage.
"We noticed that some bank customers who have developed relationship with the bank workers were being led to the banking hall through the back entrance but at about 11am, the Chief Security Officer of the bank was said to have stopped this leaving people in endless wait.
"At about 11.30am, it was vividly clear that we may waste a whole day at the bank without being attended to then an idea came that we should not consider the N500 fares each that took u to Lagos Road from our house.
"We damned the consequences and headed for a branch of the bank located at Anthony, Ikorodu Road. We arrived the bank premises at about 1.30pm where few people were on queue and we joined them.
"Unlike the Ikorodu branch where customers were allowed into the banking hall on 'cash and carry' basis, that of Anthony was on 'first come, first serve' basis and we were able to access the banking hall at about 2pm.
"However, we were told that CBN had introduced another requirement to the existing ones as we were asked to produce passport photographs and electricity bills to update my husband's account before  before the money could be deposited.
"We wanted to withdraw cash at the counter but were told there was no cash. Thank God for a female cashier who was very kind to us and helped us to withdraw N2,000 cash.
"On that day, we spent N4,500 on fares and the money could not be lodged due to new procedures by CBN.
"My husband is expected to return to the bank any time and this will gulp a minimum of N2,000 being fares to and fro the place.
"Why should CBN introduce such harsh policy at this point in time "