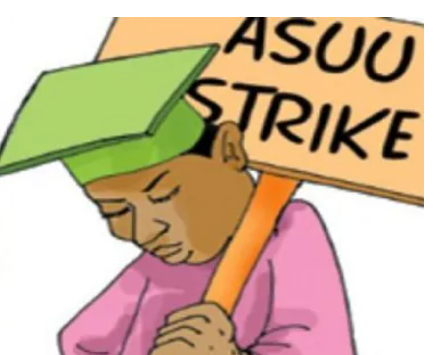 CITIZENS COMPASS- THE leadership of the House of Representatives on Thursday, brokered a meeting between the Academic Staff Union of Universities ASUU and the office of the accountant general of the federation.
The meeting came after three weeks of deliberations with the union and all the relevant government agencies to resolve the teething issues that necessitated the 7-month-old strike of the lecturers.
Speaker of the House, Femi Gbajabiamila who led the principal officers of the House to the meeting had enquired from the Accountant-General and the NITDA if the universities payment systems can be re-evaluated.
While the Direct-General of the National Information Technology Development Agency, NITDA, Kashifu Inuwa said that all the three payment systems including University Transparency and Accountability Solution, UTAS; Integration Personnel and Information System, IPPIS and U3PS failed the integrity test and as such could not be relied upon, the Accountant general, Sylvia Okolieaboh offered for a meeting with ASUU to resolve the issues.
He said that the issues would be resolved using the IPPIS payment solution.
He said that adopting UTAS might prompt unwholesome requests from other agencies to be paid in their own salary structure.
Okolieaboh said: "If there are peculiarities in the university salaries system, what we need to do is to sit down with ASUU and identify them and address them in IPPS, are you willing to accept, if the answer is yes, then the whole of the issues will be resolved.
What we need to do, in my own opinion is to sit down with ASUU and know what the issues are and address them inside IPPS.
"One of the risks I'm adopting UTAS is that everybody will come and say give us our own salary. As we speak, the military is on IPPS, the police are on IPPS. They have their own peculiarities. What we need to do is sit down. IPPS is not a perfect system".
He also offered ASUU to come up with any homegrown solution, assuring that the government will abide by it.
"In the spirit of reconciliation, if ASUU knows any fibre that can help to resolve the issues that we have, ASUU should go ahead. If ASUU knows any solution, we are more than willing to accept. if we are going to use UTAS, it means we are going to build the salaries of the universities", Okolieaboh said.
Also speaking, the NITDA DG said they were waiting for further directives from the government to continue with the testing of the solutions.