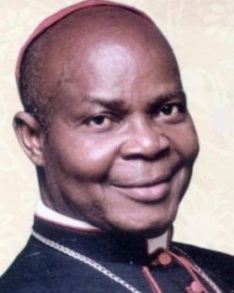 Christianity
Foundation holds annual lecture for Anthony Cardinal Okogie 
CITIZENS COMPASS — THE Anthony Cardinal Okogie Foundation is set to organise the 16th edition of its Annual Lecture on Thursday, October 12, 2023.
Unlike the previous lectures, which was hitherto held at St Agnes Catholic Church, Maryland, the 2023 edition will be held at Our Mother of Perpetual Help Catholic Church, Victoria Island, Lagos.
The Chairman of the Organizing Committee, Sir Lawrence Ojemen, KSM, disclosed this in a statement on Thursday, August 31, 2023. 
According to him, the theme for this year is, *"The 'Japa' Phenomenon: Implications for National Development and the Christian Faith."* 
The annual lecture was established in honour of His Eminence, Anthony Cardinal Okogie, the Archbishop Emeritus of Lagos. It offers a public platform for the intellectual engagement by major stakeholders on critical issues concerning the well-being and transformation of the country.
The Guest Speaker is a renowned Communication expert, Prof Chris Ogbechie.
The Okogie Foundation, now in its 16th year, also serves as a platform to raise funds for the academic sponsorship of indigents but brilliant students in our society 
This year's edition is being organized by the Catholic Confraternity of Christian Fathers (CCCF) and Confraternity of Christian Mothers (LACCM), Catholic Archdiocese of Lagos.