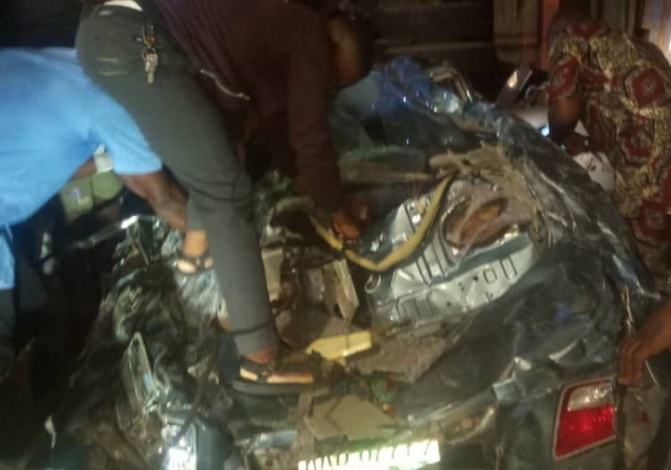 Community
Four rescued as truck falls on car In Lagos
FOUR people were rescued, at Ojuelegba, Lagos State, on Sunday as a containerised truck fell on a private car inward the Stadium area.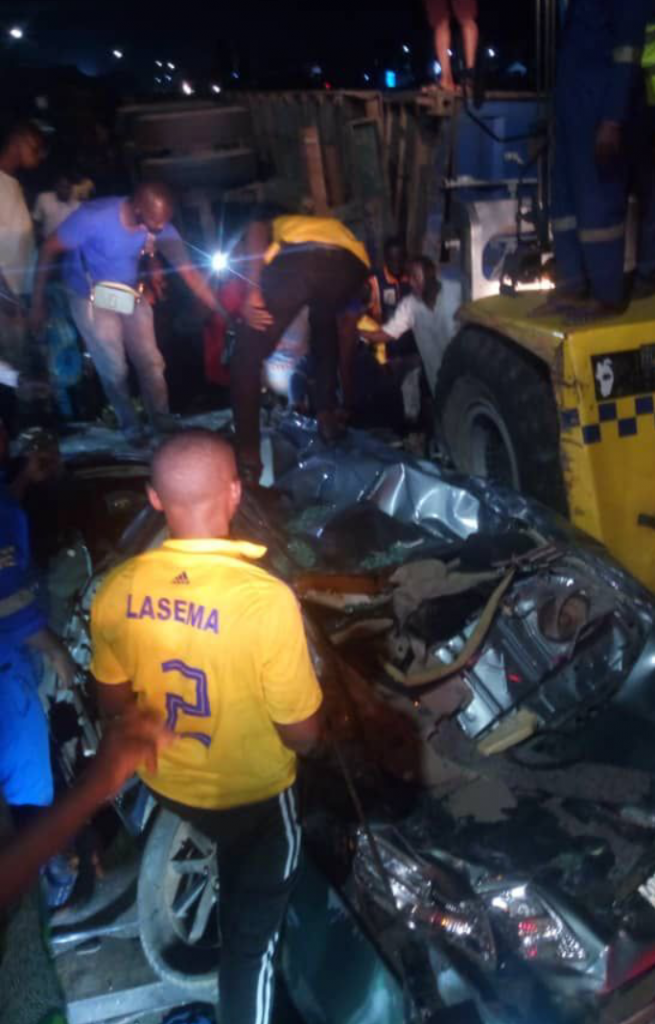 The incident which occurred in the evening on Funsho Williams Avenue involved a 40ft containerized truck (DAF painted in Blue colour) and a Toyota Camry with number plate KRD 822 FZ.
The Director General, Lagos State Emergency Management Agency (LASEMA), Olufemi Osanyinyolu who confirmed the incident yo Citizens Compass said the victims were the occupants of the private car but all were rescued unhurt.
He said, Situation report on the truck accident at Abati barracks inward Stadium
The agency activated its response plan to the above and upon arrival at the scene of the incident, discovered a 40ft containerized truck had fallen sideways onto a Toyota car with four (4) people trapped inside the vehicle.
The quick response of the Agency's response team culminated in the successful extrication of two of the people inside the car.
"The Agency's heavy Forklift Goliath is at the incident scene alongside LASTMA, Nigeria Army, Police and FRSC.
"The third and fourth victims have been rescued alive from the car and are receiving pre-hospital care from the Agency's paramedic team,"