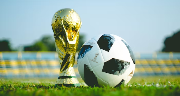 CITIZENS COMPASS– FRANCE has scored two goals against  Morocco which recorded no goal during the Semi final match at the 2022 World Cup ongoing in Catar.
This automatically qualifies France for the final match with Argentina which scored three goals against Croatia on Monday.
The final match takes place on Sunday, December 18, 2022.
France is the first defending champion to reach the final in two decades. Lionel Messi and Argentina await Sunday as the French seek to win back-to-back titles.