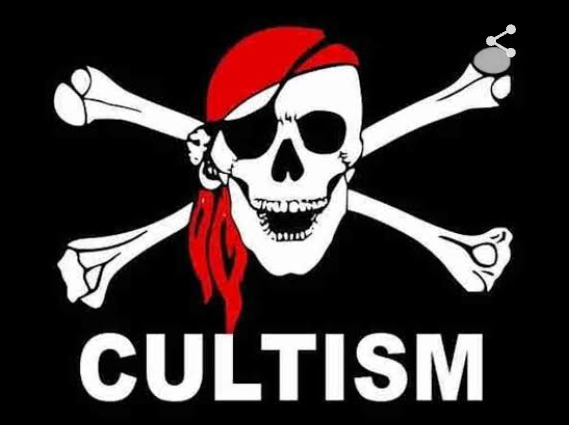 CITIZENS COMPASS- SUSPECTED hoodlums have been having a field day
following their invasion of some areas in Agege, Lagos State.
Residents of the areas said they can no longer sleep with their eyes closed as the hoodlums daily terrorise them and dispossess them of valuable items be it cash and personal effected like hones, laptop and other personal effects.
Affected areas include Agbotikuyo, Oke Koto and Fashola where activities of hoodlums are pronounced.
According to some residents, the hoodlums who have their coin name as Awawa Boys do not only dispossess residents of valuable items, they carry out every feature of cultism in the area.
a resident of Agbotikiyo, Benson Adeola said the time of operation of the hoodlums are usually at wee or peak hours when workers are either going to or returning from work.
The hoodlums according to Benson have no regard to the rule of law as they freely carry out their operation.
"They freely use machetes, broken bottles and gun as they smoke weeds at the nooks and crannies.
"They are fearful to the extent that they are not scared of uniform men."
A trader around Oke-Koto, Madam Kanyindola Aborisade said she has relocated her female children from the area for fear of bring raped by the hoodlums saying, "I have four teenagers who stay with me in a room apartment. Having consider the activities of Awawa Boys and how they have molested some ladies, I decided to relocate my daughters while I stay back to earn a living.
"I lost their father at a tender age and have been single handedly fending for them. "
Our correspondent noticed fear among residents when our correspondent visited Oke-Koto and Agbotikuyo at about 2pm on Thursday.
Most conversation centered on the activities of Awawa Boys which residents claimed have been gaining momentum for the last six years.
Constant raids by security operatives notwithstanding, the Boys are said to be growing in numbers thereby extending activities to several other areas in Agege.
A motorist, Ola Muftau said many vehicles have been vandalised, personal
effects carted away while some occupants have been robbed.
Ola said due to such activities, he has vowed not to access Agbotikuyo again despite that he live nearby
"These boys have become too strong for us. Police would arrest them but some people will go and bail them out.
"Last week, in front of our street, they were stopping cars and commercial motorcycles and were collecting money. When they don't get what they need, they will use daggers and guns to rob people.
"They break into shops, rob road side traders and engage in nefarious activities anytime they feel like.
"Community leaders have drawn the attention of Speaker Mudasiru Obasa but it appears as if he cannot take them.
"The Nigeria Police Force is doing a lot in the area but it appears as if the Boys are more sophisticated."
A resident of Bolaji Street, Kayode Ogunsola, said residents have arranged to employ members of the Odua Peoples' Congress to protect their side of the street because of hoodlums.
"We cannot allow thieves and robbers in our area here in Agbotikuyo. It is not acceptable. We have decided in our CDA to engage OPC members to start patrolling this area. Those boys don't fear the Army or policemen," he said.
A resident of Fashola Street, who did not want his name in print, told our correspondent that the miscreants operated in broad daylight last week.
Awawa Boys have turned Fashola Street into their headquarters. One house which has been sold but not yet renovated is where they stay on our street. If anyone comes too late at night, they will be robbed by these boys.
A community leader Ali Odeyale said, "Community development .associations have taken various steps by engaging the services of local vigilante but this received little or no cooperation as many residents were said to have defaulted in payment for such services."
Tweets by spokesperson, Lagos State Police Command have revealed the impact of the Command in some Lagos communities but Agege residents said they are clamouring