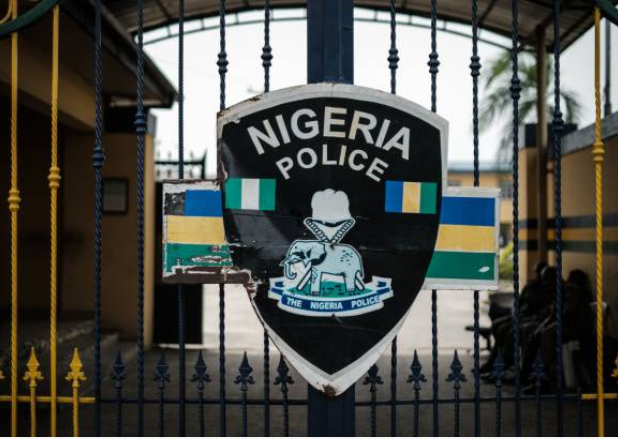 CITIZENS COMPASS-; VICTIMS of robbery attacks, Mrs Aderionla Amuda and Mistura Olowu-Oyebayo, have narrated how they were robbed at Tipper bus-stop, Ketu. Lagos.
Though both were robbed on separate days but the time and location of the incidents were almost the same.
While Aderionla was dispossessed of her personal effects about four years ago, Mistura had a similar experience on Friday, November 25, 2022.
Narrating her ordeal, Olowu-Oyebayo said she was returning from her office on the Island on that fateful day and owing to the traffic on her way, the staff bus she boarded got to Tipper bus-stop, Ketu, around 8pm.
"It was around five minutes to eight (7:55pm) that I alighted at the bus-stop and I waited for other people to join me as I usually do so that we could move together. I saw two guys at the front and somehow I became suspicious. I asked those we were walking down together if they weren't suspicious of the two men at our front, but they dismissed my fears and we continued walking.
"Before we knew it, some men started walking towards us from the back and the ones at our front suddenly stopped. Seeing that I was already panicking, those we were walking together started flagging down oncoming cars to see if any would stop to pick us from the place.
"The guys behind us and those ahead now rushed closer to us and one of them started saying 'Collect her bag, collect her bag.' On hearing that, I held tight to my bag. Two of them descended on me and began to drag my handbag with me while others were hitting me.
"By this time, those men we were walking together had fled from the scene, perhaps to see if they could get help.
"People were passing by and vehicles were driving by, but no one cared to help me. Instead, people close to the area moved away to a safe distance.
"I held on to my handbag and with my laptop bag on my back, I fell to the ground so that the criminals would not be able to take my laptop bag.
"They dragged me on the ground, pulled my hair, beat and injured me until I could no longer hold on to my handbag.
"By the time the men who were walking with me earlier would return with some other people, the criminals had taken my handbag and fled," she narrated.
Olowu-Oyebayo said the criminals also went away with her mobile phones and bank (ATM) cards.
She expressed surprise that some traders around the area told her that she should not have alighted around there at that time of the night, adding that the traders said it was a regular occurrence in the area by the "Flower boys."
She said on getting home later that night, she tried to use her husband's phone to block her bank accounts but she realised that the money in one of the accounts had been cleared by the criminals.
Aderionla also narrated her experience, "I left my office in Apapa with three of my colleagues and one of them dropped us on the expressway to trek down to Tipper bus-stop where we can board a bus to Ikorodu.
"We were discussing the day's, experience happily when suddenly a wild looking man pulled my bag from behind and I dragged with him thinking my two colleagues will come to my aid but I was wrong as only one of them responded to me while the other took to his heels.
"By this time, two other men came out from nowhere to support their colleague and I was dispossessed of the bag containing phones, cash, ID cards and other items.
"After I escaped from the scene, I rushed to Ketu Divisional Police Station to alert the officers but I met one of my colleagues begging them to come and rescued me but all they told her was that their jurisdiction does not cover the scene and we were referred to Alapere Division which is a distance from the area.
"The day after, my husband followed me to Alapere to get a Police report but all we were told was that the scene should be avoided.
"The Policemen on duty said they do avoid the area because 'those boys are deadly and the area is bushy."
Both victims said the Policemen told them to avoid some bus-stops like Ketu Tipper, Church, Toll Gate, Ogudu, Glass House, including Kosofe areas.