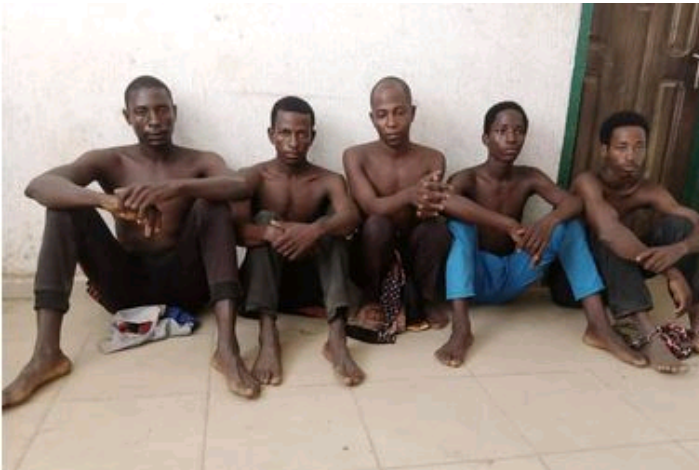 Community
Hunters apprehend five kidnappers in Kogi
PROFESSIONAL hunters in Okehi Local Government Area of Kogi State, have apprehended Five notorious members of a kidnap gang in the area.
They are: Tukur Saleh, Ahmadu Sanni, Yusuf Sanni, all from Bauchi; Abubakar Saleh (Baba Wuro) and Isah Saleh, both from Kano State.
This took place on Tuesday, in an early morning operation at Atami, a suburb of Osara community.
The Senior Assistant to Okehi LG chairman, Hon Abdulraheem Ohiare Ozovehe on Media & Publicity, King Habib, who confirmed the arrest in a statement, said that the gang has been terrorizing Okene-Lokoja road and Okene-Auchi road of Kogi State.
The statement said the suspects were presently with security agencies while investigation is ongoing to recover their sophisticated weapons.
"We shall leave no stone unturned in a bid to rid Okehi LGA and our environs of all forms of criminality," Hon Ohiare said.