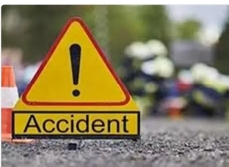 CITIZENS COMPASS – A yet to be identified hit and run driver has reportedly crushed a lecturer, Mr Femi Adegboye, to death in Kogi State. 
Until his death, the lecturer worked with Faculty of Science, Department of Mathematics and Statistics, Confluence University of Science and Technology (CUSTECH), Osara area of the State. 
The incident occurred on Saturday, September 9, 2023 while the deceased was waiting to board a taxi from Kaduna Junction along Lokoja/Abuja Expressway to Osara, his place of work.
CUSTECH spokesperson, Osara, Balogun Omeiza, confirmed the incident in a statement on Tuesday, September 12, 2023. 
According to the statement, the Vice Chancellor of CUSTECH, Professor Salawu Sadiku, described the lecturer's death as 'shocking'.
"The death of Mr Femi Adegboye came to us all as a rude shock and we have no reasons whatsoever to question God.
"As much as we wanted to have a long lasting working relationship with Mr Femi Adegboye, the result of his untimely death has cut off our relationships and I must confess that this is a hard pill for us to swallow as an institution," the vice chancellor said.
The late Adegboye was born on June 3, 1985. He is survived by his wife, children and extended family members.
His burial service will be held according to Christian rites on Thursday, September 14, 2023 at his hometown in Egbe, Kogi.