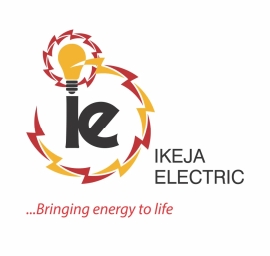 CITIZENS COMPASS – FOLLOWING reports on the social media claiming electricity tariff increment on July 1, 2023, by the Ikeja Electricity Distribution Company (IKEDC), the company has debunked the reports saying there was no plan for this.
IKEDC. disclosed this in a statement published on its official website on Monday, June 26, 2023.
The social media was agog on Sunday, June 25, 2023 that electricity distribution companies will increase their tariffs effective July 1, 2023.
According to the report, the DisCos had, in statements sent to respective consumers via text messages on Sunday night, informed their various customers across the country that the tariff increment would take effect July 1, 2023, stating that the review was due to the fluctuation of the naira in the exchange rate market.
In the report, IKEDC's alleged message to its customers read, "Dear Customers, electricity tariffs are set to go higher on July 1st due to the floating exchange rate. MYTO 2022 set the exchange rate at N441/$1, which may now be adjusted to about N750/$1. We may be looking at a base tariff of N100 per kWh for Band C (12 – 16 supply hours per day).
"Bands A (20 hours and above) and B (16–20 hours) will be much higher. If you have a prepaid metre, buying bulk energy units for your home or office before the end of the month may help you make some savings before you have to buy at the new rate.
"For those on post-paid (estimated) billing, a significant increment is imminent in your monthly billing, starting in August. Please take note. Electricity units are set to jump by 30-40% in just over a week. You are best advised to buy as many units as you can before July 1,"
Assuring its customers of no such plans, the DisCo described the purported increment report as fake news. It thereby urged its customers to disregard any report not issued by IKEDC.
The statement read, "Public Notice: Avoid Fake News. Dear Esteemed Customer, if the information is not from or on any of our social media handles, then it is not true."
The statement further directed customers to always rely on its various information channels – Twitter, Instagram, Facebook and website – for reliable updates and information on their services.
"Follow Ikeja Electric on Twitter, Instagram and Facebook or visit www.ikejaelectric.com for authentic information and updates", the statement read.