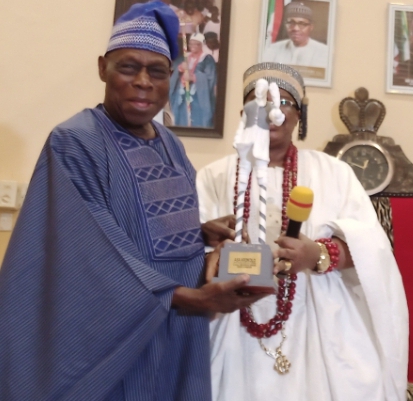 Community
Ikorodu Bricks Factory will be resuscitated – OBJ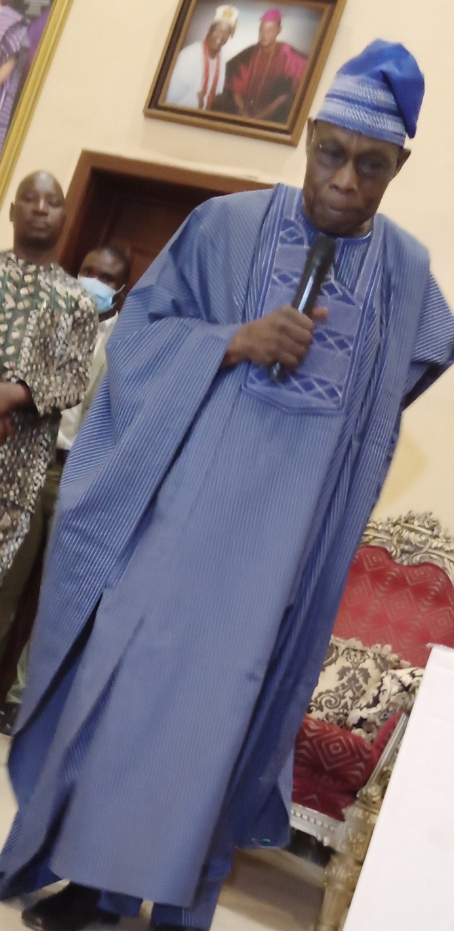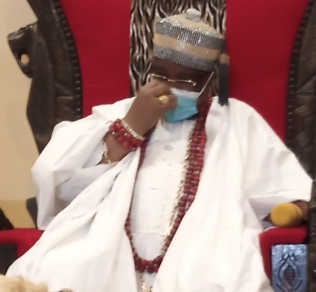 FORMER President of Nigeria, Chief Olusegun Obasanjo on Sunday, says the moribund Ikorodu Bricks Factory along Ibeshe area of Ikorodu, Lagos State will be resuscitated.
Speaking during a surprise visit to the Ayangbunren of Ikorodu, Lagos State, Oba Adewale, Sotobi, he said the factory, if resuscitated, would bring more development to the area.
The former president also said he has discussed with the government about the project and plans are underway to accomplish it.
Also, he advised the creme de la creme in the society not to fold their arms over the lingering security challenges confronting the nation.
The former president lamented the death of former political adviser to ex-President Goodluck Jonathan and a chieftain of the All Progressives Congress (APC), Ahmed Gulak, who was shot dead in Imo State on Sunday.
OBJ said the security challenges in Nigeria has also led to the kidnapping of the wife of one of his managers about three weeks ago.
He called on Nigerians to contribute their quota towards the development of the nation saying, "the current regime had done all it could to tackle security challenges in Nigeria,"
According to him, "insecurity is a major problem in Nigeria. Gulak was killed in Imo. He was my Special Assistant, a young man with brighter future has been shot dead. About three weeks ago, the wife of one of my managers was kidnapped.
"This is a major problem because insecurity does not help us domestically or grow our investment. We cannot make progress under insecurity because it will limit the rate of investment," he said.
OBJ said he had written series of hidden letters bothering on the state of the nation, to President Muhammadu Buhari but when it appeared he (the President) could not proffer solution to some of the issues raised in the letters, he decided to write open letters.
In his words, "Ikorodu Bricks Factory must be resuscitated and the glory of Ikorodu should be restored.
" I was in Ikorodu in 1963 when there was flooding in Majidun. I led the Military engineers to this town and our men were accommodated at a near by school. I remember Ikorodu in 1963 and 1967.
Before 1963, there was an Agric center in Ikorodu and two of my class mates were there.
When I returned from overseas in 1959, I used to come and play with them. What I am saying in essence is that I am part and parcel of Ikorodu land and many Ikorodu sons and daughters like late T.O.S Benson are close to me.
As regards your observation, not all steps to be taken will be made open.
On two occasions, Kabiyesi has invited me to his celebrations which I could not attend but this time around, I gave him a short notice which I thought he would not meet up but he surprised me by organising this meeting.
Ikorodu of today is different from that of yesteryears and I thank Almighty God for making the land to grow in your time.
I have sent emissaries to you as regards an issue and I am surprised at the way they were attended to. Since then, I made up my mind to thank you physically and that is one of the reasons for this visit.
One of the land marks in Ikorodu is Ikorodu Bricks Factory. One of the misfortune of this country is to have a land mark which is being mishandled.
This is making me unhappy and I have spoken to the government that Ikorodu Blocks Factory will be resuscitated and every issue that has occured in the past will be resolved.
Before I go on, let me talk about Nigeria: Before I wrote the open letters, I had written some hidden letters which did not yield results and that was why I decided to write open letters.
There is a number of problems we have in Nigeria today and one of them is insecurity.
The government of this nation has tried it's best and that is the best it can do as regards the security challenges unfortunately, we are all at the receiving end and many people have been asking me on what to do.
What can we do? I think all of you who are the timber and calibres of the nation should arrange on what to do.
We shouldn't fold our arms and continue to complain. We should try and help as much as we can. Let me say this, I am an incurable optimist of this nation. Among ourselves, we should learn how to talk to ourselves in a civilized manner. Let us respect ourselves and speak positively about the country." He added.
In his response, Oba Sotobi assured the former president that Ikorodu indigenes
will contribute their quota towards the resuscitation of Ikorodu Bricks Factory.
Earlier, the 'Agba Akin' of Ikorodu Land,
Otunba Ayodele Eleso called for inclusion of Ikorodu indigenes in governance.
Also, he said that the Ayangbunren should be conferred with a national award based on his contributions to the socio-economic development of the nation.
Photo caption:
The Ayangbunren presenting an artifact to Chief Olusegun Obasanjo during the courtesy visit.