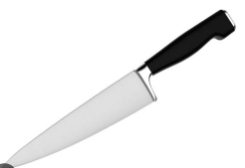 CITIZENS COMPASS – THERE was pandemonium in Onitsha Main Market, Anambra State on Tuesday evening, as a labour allegedly stabbed a yet-to-be-identified businessman to death.
Our correspondent gathered that the labour was contracted by the businessman to help him offload his goods at his warehouse, located at the section of the market where they sell baking materials.
It was not yet clear what led to the incident but according to sources in the market, trouble started when an argument over payment ensued between the labour and the businessman.
It was not yet clear if the businessman was robbed, but unconfirmed reports suggested that the labourer made away with the deceased's money.
The source, who craved anonymity said, "Trouble started when the businessman was suddenly seen in a pool of his own blood by his colleagues and the Hausa man was nowhere to be found.
"No one knows what really happened, but it was suspected that the labourer contracted by the deceased might have stabbed him and made away with his money.
The development irked young persons in the area and they quickly mobilised themselves in search of the perpetrator.
This forced other northerners to seek refuge at the Army Barracks and the Central Police Station in Onitsha over the fear of reprisal attack by the angry mob."
When contacted, the state police public relations officer, DSP Ikenga Tochukwu, confirmed the incident to our correspondent.
Ikenga said, "It was a case of murder which happened at Bright Street, inside Main Market, Onitsha, around 4 pm, but we can't confirm the identity of the culprit, the identity is immaterial.
"Murder is murder, whoever commits it will answer for it. I don't have any information about the identity of the suspect but will ensure that whoever is responsible is arrested and made to face the full wrath of the law.
"Security operatives who were quickly mobilised to the scene as soon as they got the report, discovered the man in the pool of his own blood. He was rushed to the hospital where the doctors on duty confirmed him dead.
"Preliminary investigation showed that it was a murder case and some persons have been fingered and we are currently on their track track to unmask and arrest them.
"Information available to the police suggested that it was not a robbery incident because all the goods in the warehouse were still intact, it's a pure murder case and the circumstances surrounding the act must be unraveled."
–The PUNCH