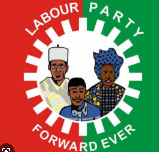 Politics
Labour Party moves to resolve internal crisis
CITIZENS COMPASS – The Council of Chairmen of the Labour Party (LP) has moved to resolve the internal crisis currently rocking the party. 
The Chairmen called on the party to hold its National Executive Council (NEC) meeting without further delay.
In a communique issued over the weekend, the Council urged five aggrieved members of the party to immediately withdraw an internal matter from court to pave the way for  internal resolution of the dispute.
The council represents all 36 states of the federation including the FCT, Chief Rotimi Kehinde, Chairman of the Chairmen Forum, stated that the recent development in the party, where a few insignificant members of the NWC led by Comrade Apapa Lamidi and his gang, criminally declared themselves the new leadership of the party, was reviewed.
The communique reads: "Barr Julius Abure remains the National Chairman of LP and Comrade Apapa Lamidi's action along with his gang is accordingly repudiated and cannot stand."
The 36 chairmen also condemned the act of political brigandage perpetrated by this small fraction of the NWC led by Comrade Apapa and his gang and viewed that Apapa and others who were involved do not seem to appear as appropriate members of LP as no one member with the required sanity will destroy his own home.
The council directed those who grossly violated the provision of the party's constitution by taking internal matters of the party to court without exhausting all the appropriate instituted channels to resolve disputes, to immediately effect withdrawal of the matter from the court and return to the part of rectitude for due process.
The communique also stated that those who were suspended by the party led by Comrade Julius Abure remain suspended until NEC decides otherwise.
"36 chairmen recommend that NEC should be called without further delay. 36 Chairmen uphold that the NWC meeting called by Apapa Lamidi was a nullity and it failed abnitio. Therefore, any decision reached therefrom is of no legal effect," the communique concluded.